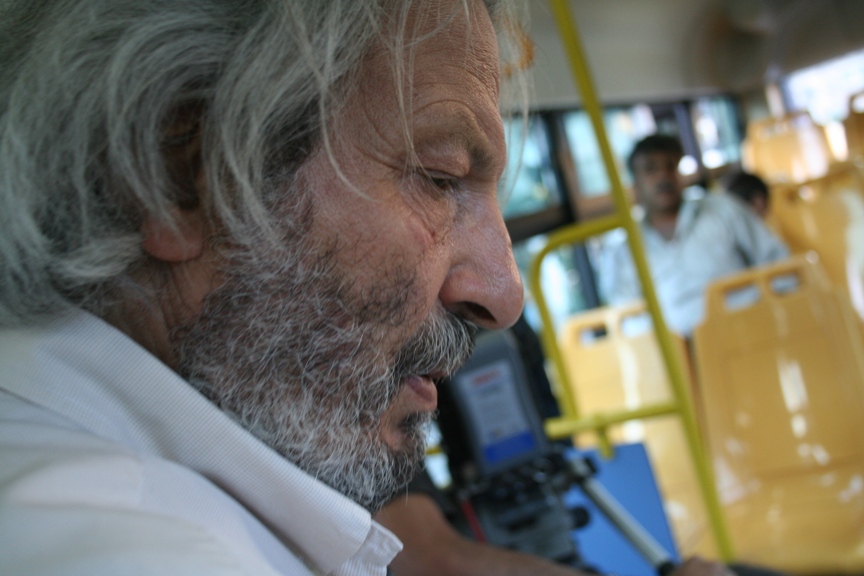 First and Latest
This non-competitive section presents accomplished and renowned filmmakers, offering a closer look at their work and at how their filmmaking style has evolved over the years.
Mohammad Malas, representative of Syria's auteur cinema, is our guest for AIFF's second edition. He will take us on a journey starting with his very first film, visiting some of the experiences that influenced his cinematic language and ending with his latest production. The director will share his knowledge, expertise, and lessons learnt along the way, while analysing how challenges have helped him mature as a director.
Mohammad Malas' Biography:
Born in 1945 in Quneitra in the Golan, Mohammad Malas is a Syrian writer and director. He is one of the most prominent auteur filmmakers in Syria. He studied philosophy in Damascus University then completed his cinema studies at The Russian State University of Cinematography in Moscow in 1974, where he directed several short films. Upon his return, Malas joined Syrian TV where he achieved several narrative and non-fiction shorts before embarking on his feature-length journey with films that tackle critical social and political issues that gained regional and international recognition. Among his award winning and internationally acclaimed films are "Dreams of the City" (1984), "The Night" (1992), "The Dream" (1987), "On the Sand", "Under the Sun" (1998), "Passion" (2005) and "Ladder to Damascus" (2013). Malas has headed and joined jury committees in numerous national and international film festivals.