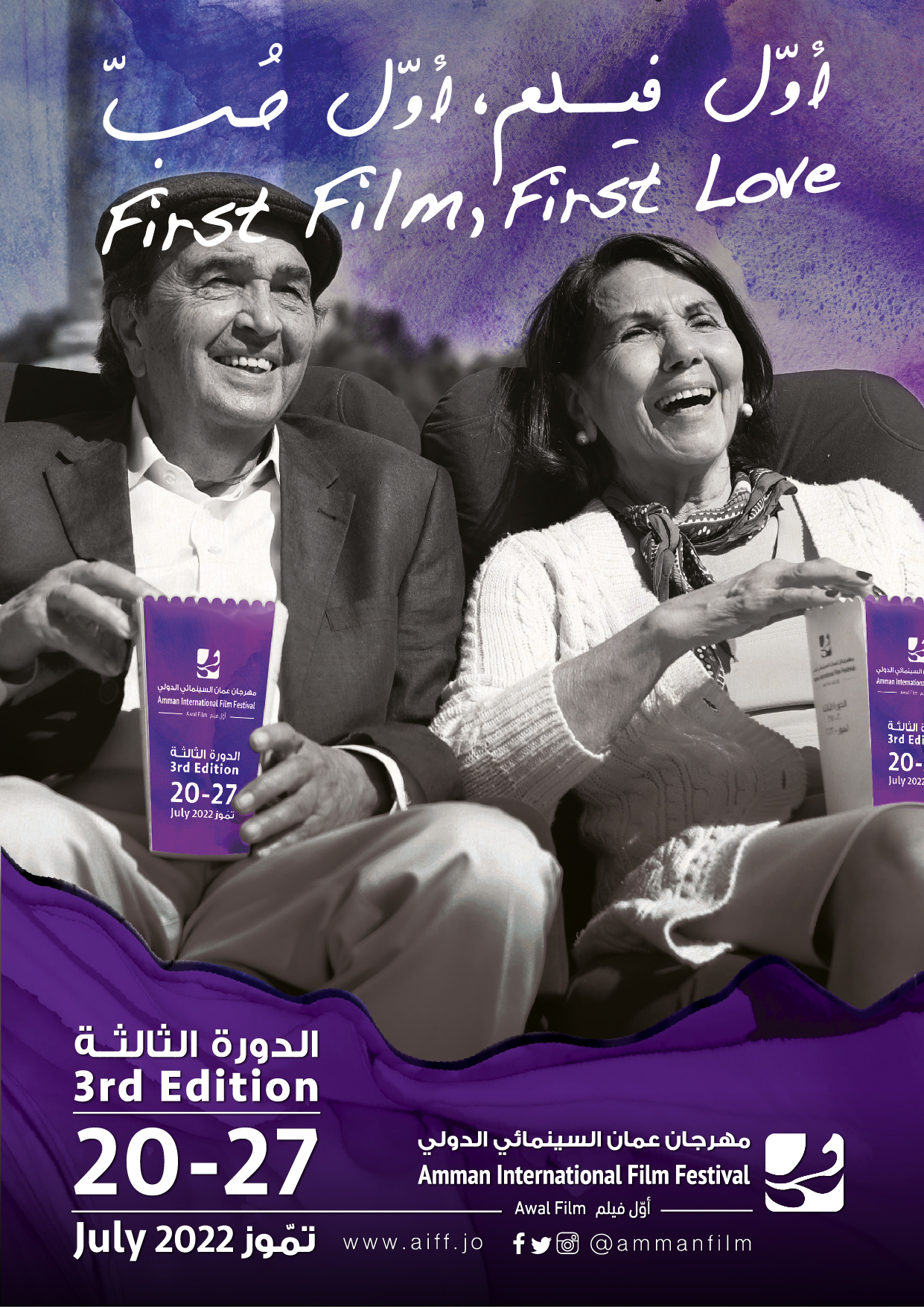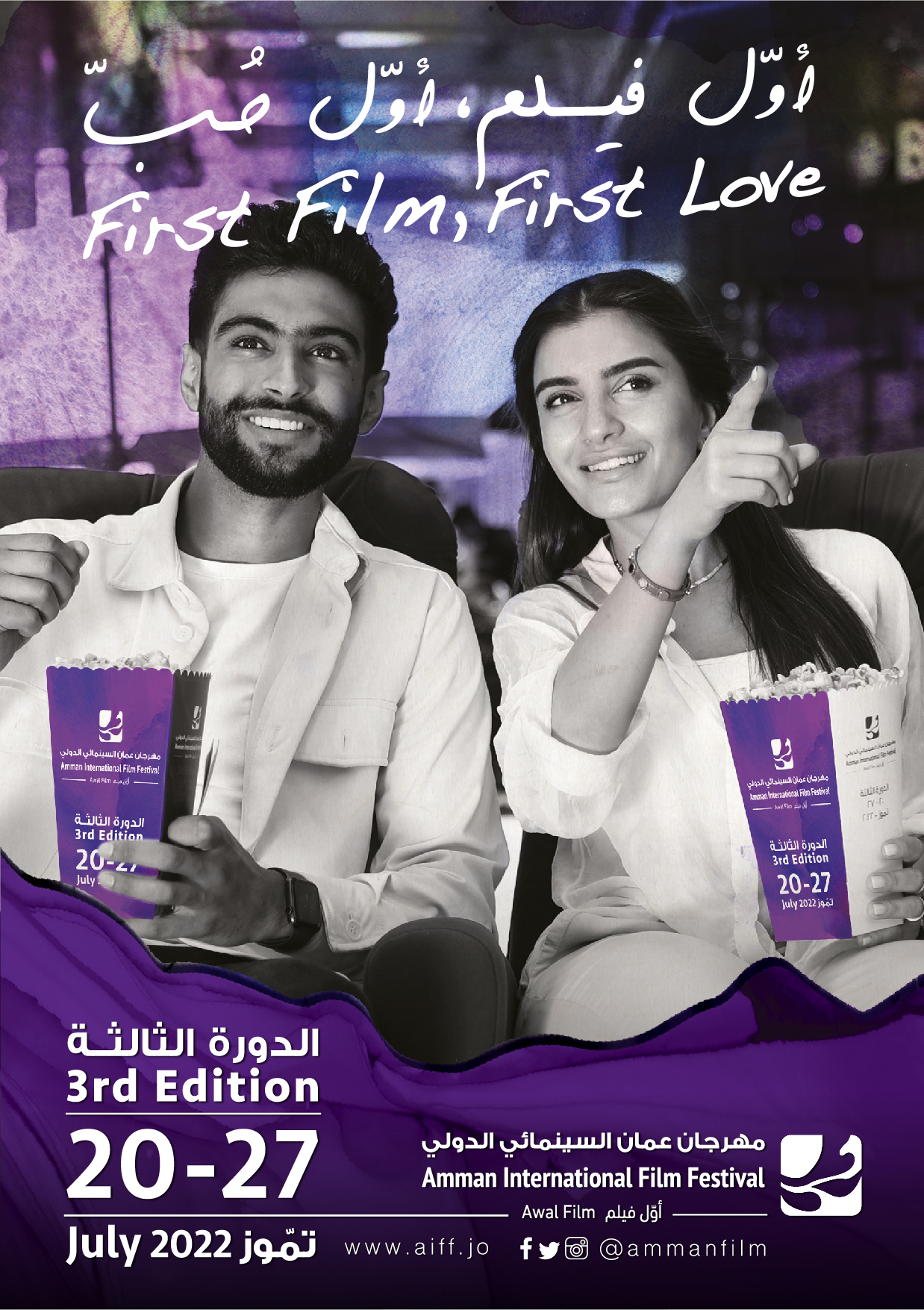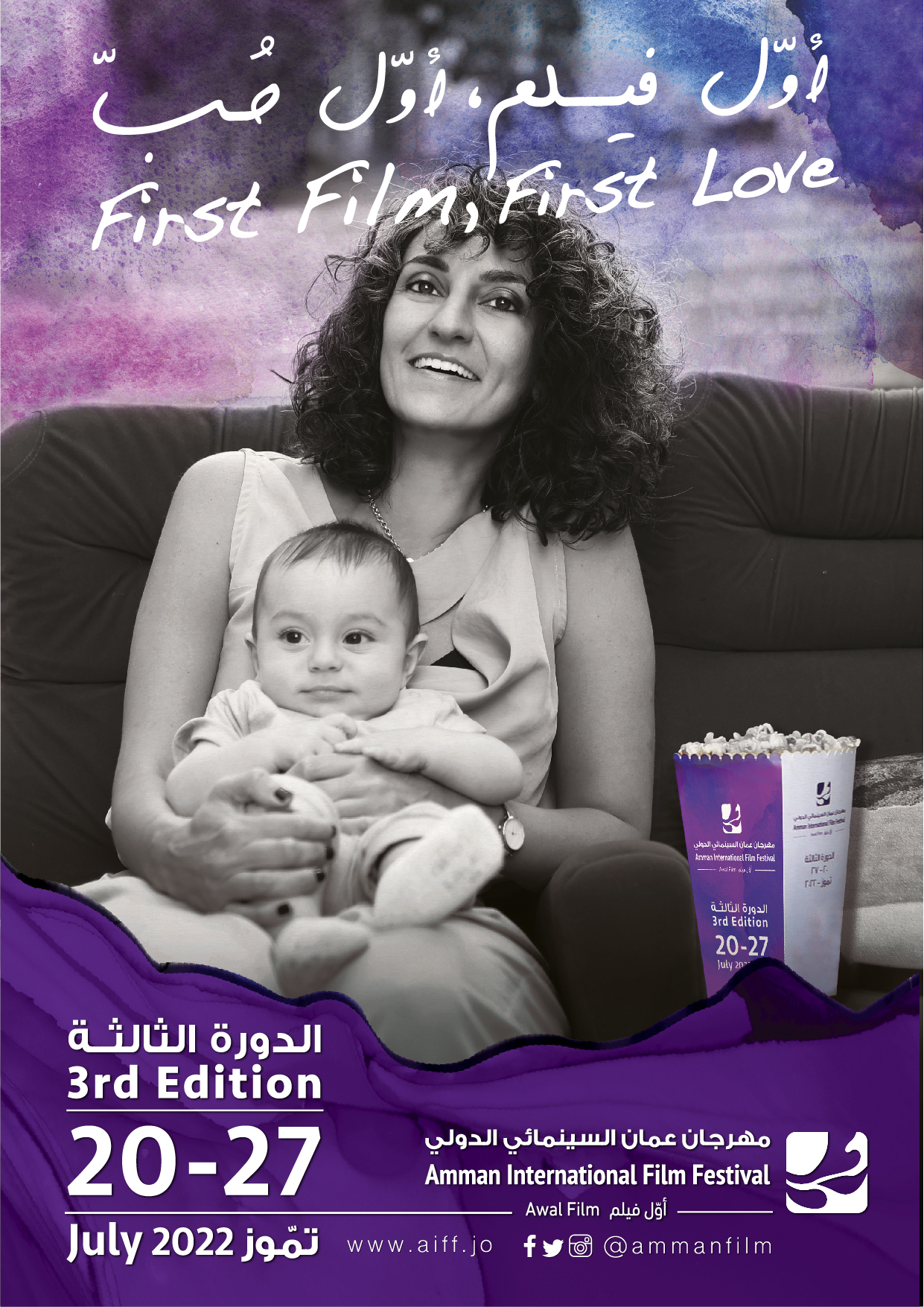 AIFF ARTWORK DESIGN:
"First Film, First Love"
Conceived and designed by the Festival's Art Director: Mohammed Abd El-Hadi.
Following the constraints of the global pandemic, the artwork happily reflects the restored connection
and proximity amongst people, while linking first achievements in filmmaking to falling in love again.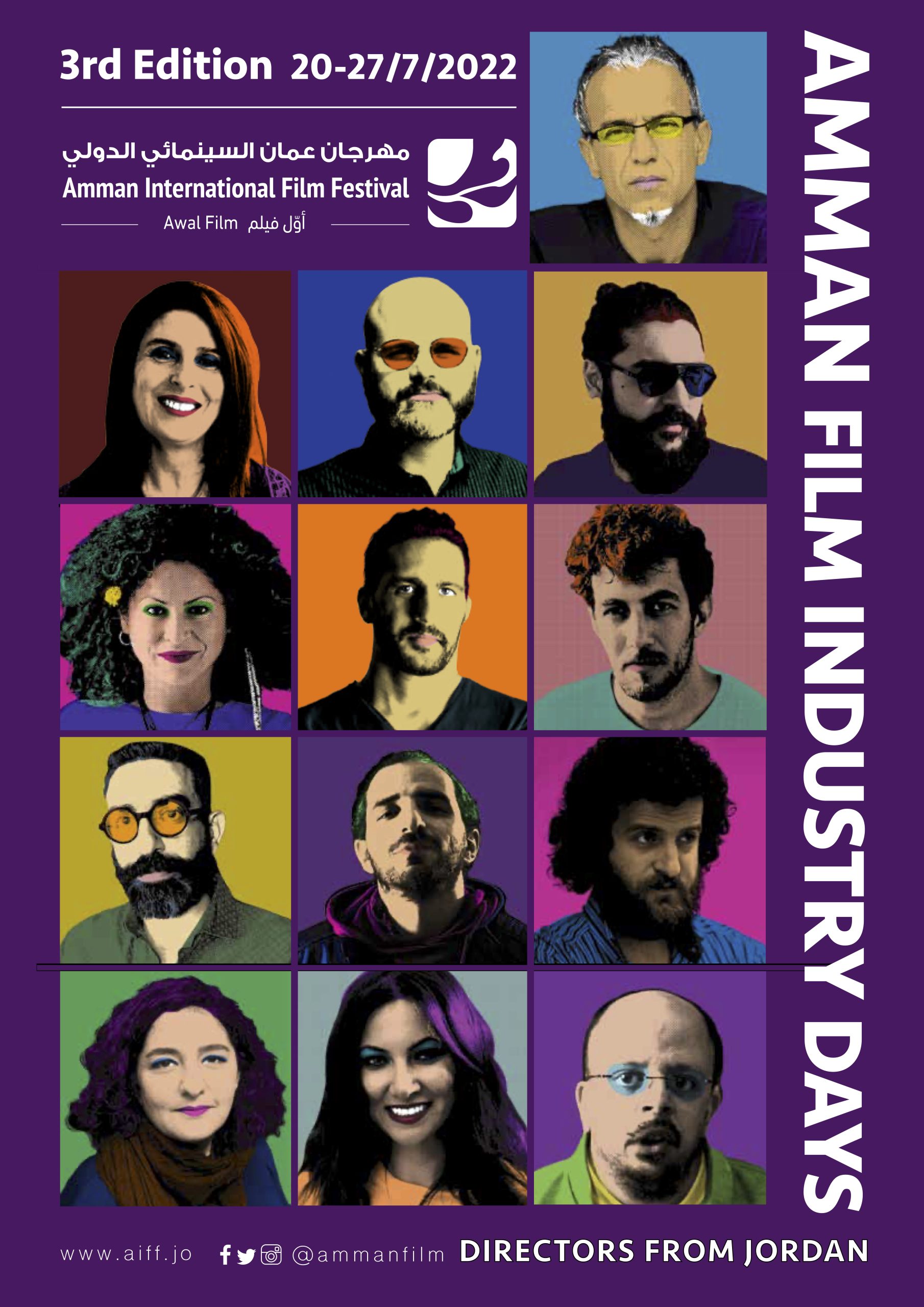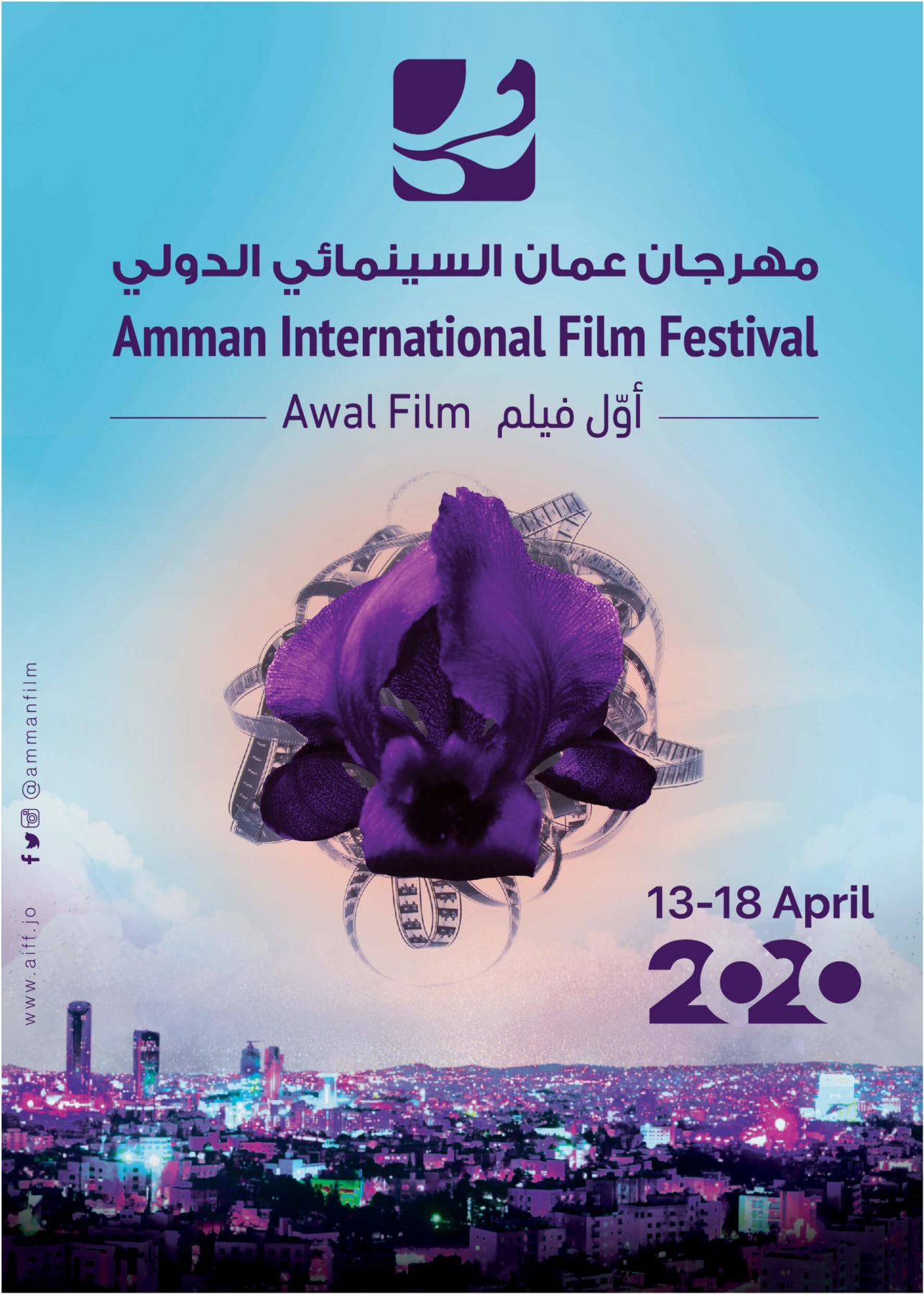 The design features a striking composition, merging a black iris with a film reel, symbolizing the Amman International Film Festival's core themes. The skyline of Amman adorns the lower part of the poster, symbolizing the festival's connection to the city as a vibrant hub for emerging Arab filmmakers. The predominant color palette, with shades of purple, combines the serenity of blue and the dynamism of red, representing the festival's essence: power, magic, elegance, creativity, and ambition. This carefully crafted design encapsulates the Festival's mission and aspirations for a brighter future in the world of cinema.