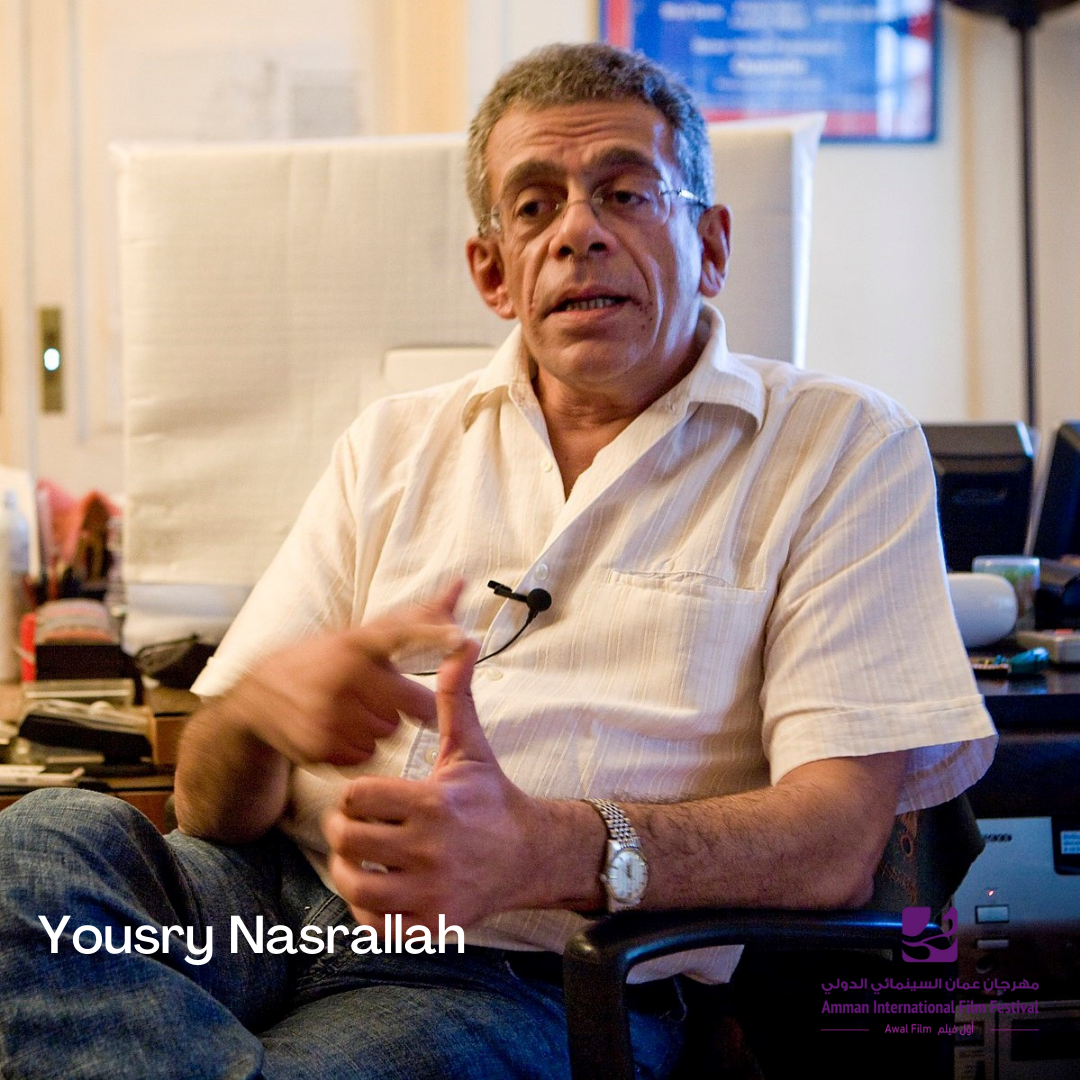 Yousry Nasrallah:
Acclaimed Egyptian filmmaker, Yousry Nasrallah, initially studied economics and political sciences at Cairo University. He then studied cinema at the Higher Institute of Cinema before becoming a film critic and an assistant director in Beirut. Upon returning to Cairo in 1982, he worked with Youssef Chahine on a number of films starting with Adieu Bonaparte (1985) before going on to produce his own films.
In 1988, he shot his first feature-length narrative film, Summer Thefts, which was selected in The Directors' Fortnight (or Quinzaine des Réalisateurs), an independent selection of the Cannes Film Festival that same year. His second feature-length narrative, Mercedes (1993), was selected at the Locarno Film Festival. He went on to produce other films, including On Boys, Girls and the Veil (1995), a documentary about Egypt's young people, and The City (1999), which was awarded Locarno's Special Jury Prize. His eponymous book-to-screen adaptation of Elias Khoury's novel The Gate of Sun (2004) was an Official Selection in Cannes.
Nasrallah then went on to film The Aquarium (2008) and Scheherazade, Tell Me a Story (2009) which was screened at the Venice Film Festival. In 2011, his film Interior/Exterior was included in an anthology of shorts, 18 Days, and screened at the Festival de Cannes in honour of Egypt. The following year he was nominated for the Palm d'Or in Cannes with his film, After the Battle (2012). His latest film Brooks, Meadows and Lovely Faces was nominated for the Golden Leopard in the Official Competition at the Locarno Film Festival in 2016. This year, Yousry Nasrallah presided over the 75th Festival de Cannes' Short Film Jury and directed the TV programme Welcome Home.
First and latest, a talk with Yousry Nasrallah:
This non-competitive section presents an accomplished and renowned filmmaker, offering a closer look at their work and at how their filmmaking style has evolved over the years.
Yousry Nasrallah, representative of Egyptian auteur cinema, is our guest for the third edition of the Amman International Film Festival (AIFF). Nasrallah will take us on a journey starting with his very first film, visiting some of the experiences that influenced his cinematic language and ending with his latest production. The director will share his knowledge, expertise, and lessons learnt along the way, while analysing how challenges have helped him mature as a director.