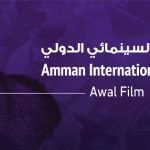 Film Programme 2021
August 16, 2021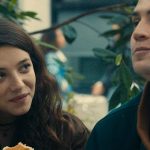 Honey Cigar | Cigare au miel
August 17, 2021
Synopsis: Rashid is a teenage orphan boy who dreams of becoming a world-famous boxer. With his orphan friend Salek, they box every day for bets to save up enough money to smuggle into Europe, escaping their shabby life in Morocco. However, to realise their dream, they have to endure exploitation from adults and overcome fraud. Eventually, the boys arrive in Tangier in northern Morocco, a few kilometres from Spain. On their way, they meet Illy, a boy who dreams of becoming a footballer. The three boys try to go to Spain together, but the journey is filled with danger.
---
First-time Co-Director's Biography: Mohamed Fekrane is a director of French-Moroccan origin, he has a master's degree from Paris Film School. He has worked on and created many projects in advertisement, documentaries, and short films, among others. Fekrane pays special attention to the direction of actors, an area that he completely dominates. The child actor dynamic and its integration into the circle of professional adult actors is the main theme of his projects.   
---
First-time Co-Director's Biography: Gustavo Cortés Bueno has been a cinema exhibitor, television producer, independent producer, content manager, screenwriter, and filmmaker since 1985. "Final Round" (2021) is his first feature-length screenplay, and yet he has received the Charles Spaak Best Screenplay Award. He is also a co-producer of the project through his production company Le Midi.   
DIRECTORS: Mohamed Fekrane, Gustavo Cortés Bueno
GENRE: Drama
YEAR : 2021
TIME: 80 minutes
RATING: 16+
COUNTRY: Morocco, Belgium, Spain
LANGUAGE: Arabic – subtitled in English
SCREENPLAY: Gustavo Cortés Bueno
CAST: Ahmed El Mir, Youssef Ettouile, Yassine El Garda, Rabie El Kati
DOP: Sébastien Goepfert
EDITING: Claudia Cortés Espejo
CATEGORY: Arab Premiere
PRODUCERS: Saïd Andam, Gustavo Cortés Bueno, Toni Espinosa
CATEGORY: Feature Narrative