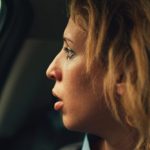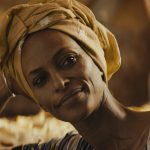 The Gravedigger's Wife
July 5, 2022
Synopsis: Amel works in a factory in Tunis. She lives with her husband, Tahar, an alcoholic and a former local football player, and their only son, Moumen, a talented teenage football goalkeeper. To convince the boss of the factory to provide her with connections for her son, Amel betrays her fellow workers, who have been organising a strike. Amel meets the connection: Imed, a wealthy businessman, who takes advantage of the situation and sexually abuses Amel. She surrenders to offer her son the opportunity of a lifetime. They get arrested by the police. Accused of adultery and prostitution, Amel gets imprisoned. Moumen is destroyed by the scandal. He becomes violent, stops his football career, and starts drinking and taking drugs. After her release, Amel searches for Moumen in the violent streets of Tunis. In this long quest for the missing son, Amel must face the falling Tunisian society.
Director's Biography: Mehdi Hmili is a Tunisian director, screenwriter, and producer. He studied cinema in Paris. He directed three short films in France about love and exile, X-Moment, Li-La and The Nuit of Badr. In 2016 he released his first feature film Thala Mon Amour, a love story that takes place during the Tunisian revolution. He co-founded Yol Film House with Moufida Fedhila in Tunis and produced several award-winning fiction films and documentaries in several international festivals. In 2019 he participated in La Fabrique of Les Cinémas du Monde at Cannes Film Festival with the feature documentary Fouledh. His second feature film Streams is in official selection and world premiere at the 74th Locarno Film Festival. Mehdi Hmili is part of the new wave of young Tunisian filmmakers, and he is a major figure in the current Tunisian cinematographic landscape. His production company "Yol Film House'' plays an active role in supporting Tunisian talent and its productions have strong potential for co-production and international distribution. Mehdi Hmili is a Torino Film Lab Alumni. He lives and works between Tunis and Paris.
Leading Actor's Bio: Iheb Bouyahia was born in Tunis. He played football until the age of 17 but stopped his career after an injury. He enrolled in theatre classes in Tunis and began a career as an actor. He entered the prestigious Conservatoire d'Art Dramatiques in Tunis the following year where he became passionate about Chekhov. He is one of the most talented young Tunisian actors of his generation. At 19 years old, Iheb played his first major role in the cinema in Mehdi Hmili's film Streams.
Director: Mehdi Hmili
Genre: Drama
Year: 2021
Time: 122 minutes
Rating: 18+
Country: Tunisia, Luxemburg, France, USA
Language: Arabic (Tunisia)
Subtitles: English
Screenplay: Mehdi Hmili
Cast: Slim Baccar, Afef Ben Mahmoud, Iheb Bouyahya
Cinematography: Ikbal Arafa
Editing: Ghalya Lacroix
Production: Moufida Fedhila, Mehdi Hmili
Awards: Best Director Award - Malmö Arab Film Festival, Special Jury Award - Kolkata International Film Festival, Best Director Award - Djerba International Film Festival, Best Screenplay Award - Institut Français – Tunis 
Début Status: Jordanian Première