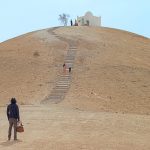 THE UNKNOWN SAINT
April 20, 2021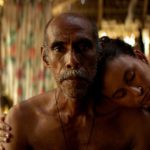 VALLEY OF SOULS
April 20, 2021
Synopsis: Three young women from different ages and social backgrounds are hospitalized in the Block J of a psychiatric hospital in Casablanca. They have all been diagnosed with depression and are deemed to be in need of medical intervention.  With the hospital's nurse, they confront their suffering and forge a strong friendship, escaping in occasional nocturnal escapades that slowly help to bring them back to life.
---
Director's Biography:Mohamed Nadif began his artistic career as a theatre actor and director. He initially worked as an actor in several films before directing his own projects. He has written and directed three short films: "The Young Lady and the Elevator" (2005), "The Young Lady and the Teacher" (2007) and "The Young Lady and the School" (2009). "The Women in Block J" is his second feature film after "Andalusia, My Love!", which was released in 2012.   
---
First-time Screenwriter:Asmaa Al-Hadrami is a prominent actress in the Moroccan art scene. She graduated from the Higher Institute of Dramatic Art in Rabat, holds a diploma in Theater and Art Studies from Paris, and is one of the founders of the theater group "The Other Bank" (1996). She played key roles in dozens of theater creations and secondary roles in many cinematic and television films. "The Women in Block J" is her first experience as a screenwriter and she also performs one of the main characters in the movie (Amal).   
---
First-time Actress:Rim Fathi began theatre acting at the age of thirteen. In 2014, she had her first participation in a television series, followed by her cinematic debut in 2016 in the film "Volubilis" by Faouzi Bensaïdi, then another participation in the movie "Rahal" by French director Olivier Cosmak and produced by Mohamed Nadif. The latter trusted her high ability to perform her first major cinematic lead role in his film "Women in Block J".   
DIRECTORS:Mohamed Nadif
GENRE:Drama
YEAR : 2019
TIME:97 minutes
RATING: 18+
COUNTRY: Morocco
LANGUAGE: Arabic, French – subtitled in English
SCREENPLAY: Mohamed Nadif, Assma El Hadrami
CAST: Assma El Hadrami, Jalila Talemsi, Imane Mechrafi
DOP:Kamal Derkaoui
EDITING:Marie-Pierre Renaud
PRODUCERS: Mohamed Nadif, Rachida Saadi
CATEGORY: Arab Feature Narrative
DATE: 27-8-2020
CATEGORY:Feature Narrative