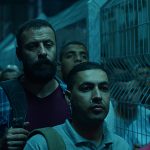 200 Meters
August 18, 2021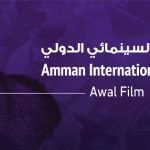 Opening of the 2nd Amman International Film Festival – Awal Film
September 1, 2021
Amman, 18 August 2021 – The Amman International Film Festival – Awal Film (AIFF) announces the selected projects which will participate in the pitching platforms of its industry branch, the Amman Film Industry Days (AFID). Out of 45 applications submitted to the 2nd Edition of the AFID pitching platforms, a total of 13 projects were selected for both the development and post-production categories.

In addition to its workshops and sessions, the Amman Film Industry Days (AFID) provides a much-needed platform for Jordanian and Arab emerging voices whose projects are still in progress, with the aim of helping them to advance or even complete their films. Such a platform is key to many filmmakers as support opportunities have become scarce.

Filmmakers who wish to participate in the AFID an still apply for the AFID Accreditation on the Festival's website, www.aiff.jo.

This year, the AFID provides a variety of workshops, masterclasses and panels that cover topics about the industry and its impact. Panels tackle topics of immediate interest to the audience: co-productions, women representation and story-telling; in addition to a series of talks with first-time filmmakers on the challenges they face, with cinema professionals on cinema theaters and on the environmental sustainability of the filmmaking industry, etc. These events with local, regional and international experts and filmmakers will take place in a dedicated venue, the Filmmakers Hub, located in the Boulevard.

The 2nd Edition of the AIFF is taking small yet serious steps toward a sustainable and an environmentally friendly festival, starting with our own operations and promoting these practices. We believe the film industry is a strong platform that can lead toward a positive change. In addition to these practical actions, we will offset our carbon footprint by planting 674 trees in partnership with the Arab Group for the Protection of Nature (APN).

The selected projects are listed below:

Development category:
Seven feature-length narrative and documentary projects by Jordanian filmmakers have been selected:Tell Them About Us By Rand Beiruty produced by Jude Kawwa Landslide By Mai Al Ghouti, produced by Diala Abu Zaid Abu Salam By Abedalsalam Alhajj, Produced by Mais Alreem Zaina's Wedding By Raza Jalal Takash The Land By Ahmad Al Khatib The Green Bird By Ahmad Samara, produced by Alaa Alhussan Harvest Moon By Rama Obeid Ayasra, produced by Mariam Salim
Post-production category:
Seven feature-length narrative and documentary projects originating from Jordan, Syria, Lebanon and Egypt have been selected: This is Cario (Egypt) By Hala Galal, Produced by Kesmat Elsayed Three Promises (Palestine) By Yusef Srouji, Produced by Marielle Olentine A Teacher's Tale (Jordan) By Zaid Bawab Journey of Eternity (Iraq – Egypt) By Frank Gibert, Produced by Mohamed Atef Yed Meriem (Algeria) By Mouzahem Yahya Concrete Land (Jordan – Canada) By Asmaha Bkerat, Produced by Sahar Yousefi Selected participants will receive customised project consultations and pitching training before presenting their projects to the AFID's jury and a professional audience on 29 August 2021. The announcement of the AFID awards will take place on 30 August 2021.

Development Awards:

1- Slate: rental of filming equipment rental for the value of US$ 14,000.
2- Greener Screen: Greener script integration and sustainable production best practice consultancy, worth US$ 7,000.
3- Where To Film: Consultancy package, including scouting and locations consultancy and support, worth US$ 7,000.
4- Gruvi: Media Marketing package and plan services for the value of US$5,600.
5- TaleBox: Script development consultancy for the value of US$ 2,000.

Post-Production
6- Malmo Arab Film Festival: Seat at MAFF Industry Days post-production.
7- SAE post-production facilities for the value of US$ 21,000.
8- MAD Solutions: Minimum guarantee in exchange for the distribution and sales rights in the Arab world worth US$ 10,000.
9- Creative Media Solutions: Film branding services of the value of US$10,000.
10- Rum Pictures: Post-Production services worth US$ 7,000.
11- Jordan Pioneers: Post-production facilities, worth US $10,000.
12- Acousmatic Film Sound – Estonia: Sound design and re-recording mix services for the value of US$15,000.
For further information about the Amman International Film Festival – Awal Film (AIFF), including all of our social media platforms and contact information, please click
here
or visit our
website
, or call
Rick W. Hindi
at +962792222011. For information regarding the Amman Film Industry Days (AFID), click
here
. For questions on AFID please email:
afid@aiff.jo
Partners of the AIFF
: Jordan Tourism Board; Royal Film Commission-Jordan; Abdali Investment and Development; Zain; Royal Jordanian; Pikasso Jordan; Ghiath & Nadia Sukhtian Foundation; Edgo; Greater Amman Municipality; Bank al Etihad; TAJ Cinemas.
Partners of AFID: Acousmatic Film Sound, SAE Institute, Slate Film Services, MAD Solutions, Creative Media Solutions, Malmö Arab Film Festival, Greener Screen, Where to Film Location Scout & Management, Rum Pictures, Jordan Pioneers Multimedia Co., Gruvi, TaleBox.
Media Partners: Jordan Radio & Television Corporation; Roya Media Group; Al-Mamlaka TV; Hala Radio; Bliss 104.3 FM; Mazaj FM; Radio Dahab.