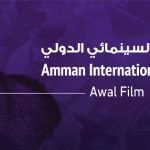 Opening of the 2nd Amman International Film Festival – Awal Film
September 1, 2021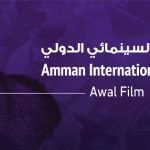 Amman International Film Festival: Winners of the Pitching Platforms Announced
September 1, 2021
Amman, 28 August 2021 – The Amman International Film Festival – Awal Film (AIFF), in its second edition running until the 31st of August, is taking small yet serious steps towards a sustainable and an environmentally friendly film festival. This starts with the actual operations, the promotion of environmental messages and efforts to offset the carbon footprint, as a result of any big event.
The Festival's Director, Nada Doumani, said: "The Festival's Management believes the film industry is a strong platform that can contribute to a positive change, especially for issues that are of concern to all and to our planet." Here are the Festival's steps in that direction:Reduce the carbon footprint by repurposing some of our last year's brandingRemove diesel generators as a main source of power at the Drive-in cinemasIncentivise electric vehiclesReduce the waste and printed materialUse environmentally friendly packagingRecycle wasteUse recyclable materialOffset the carbon footprint that might result from necessary actions, such as traveling and transportation, by donating to the Arab Group for the Protection of Nature (APN) in order to plant 674 trees in Jordan.In the framework of the "Amman Film Industry Days", a panel addressing the topic "Greening the Screen" is organised with the participation of specialists in the field of social and environmental impact. The panel is taking place today at 3:30 pm at The Filmmakers Hub located in the Abdali Boulevard.

For photos, click here.
For further information about the Amman International Film Festival – Awal Film (AIFF), including all of our social media platforms and contact information, please click
here
or visit our
website
, or call
Rick W. Hindi
at +962792222011. For information regarding the Amman Film Industry Days (AFID), click
here
. For questions on AFID please email:
afid@aiff.jo
Partners of the AIFF
: Jordan Tourism Board; Royal Film Commission-Jordan; Abdali Investment and Development; Zain; Royal Jordanian; Pikasso Jordan; Ghiath & Nadia Sukhtian Foundation; Edgo; Greater Amman Municipality; Bank al Etihad; TAJ Cinemas.
Partners of AFID: Acousmatic Film Sound, SAE Institute, Slate Film Services, MAD Solutions, Creative Media Solutions, Malmö Arab Film Festival, Greener Screen, Where to Film Location Scout & Management, Rum Pictures, Jordan Pioneers Multimedia Co., Gruvi, TaleBox.
Media Partners: Jordan Radio & Television Corporation; Roya Media Group; Al-Mamlaka TV; Hala Radio; Bliss 104.3 FM; Mazaj FM; Radio Dahab.