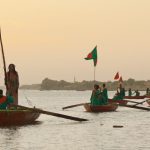 YOU WILL DIE AT TWENTY
April 20, 2021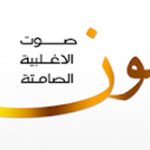 Amman International Film Festival-Awal Film 2021 edition to kick off on August 23 (Ammon News)
May 24, 2021
Amman, Jordan – 23 May 2021 – The Amman International Film Festival- Awal Film (AIFF) is pleased to announce the dates of its second edition due to be held from 23rd until 31st of August 2021. The Festival will start accepting films to its competitive sections, as well as projects to its pitching platforms this coming week.
The Festival returns for its second year in a row, after being the first international film festival to commence in-person during the pandemic. It cherishes its edge of being mostly dedicated to first-time achievements in filmmaking. The AIFF brought to the residents of Amman a powerful yet safe cinematic experience through drive-in cinemas and an open-air theatre that drew in thousands of film buffs last summer.
Princess Rym Ali, President of the Festival, said: "We are aware of the current difficulties in our part of the world and the rest of the planet. Nevertheless, we believe that cultural events, such as a quality film festival, are even more needed in challenging times. The Amman International Film Festival is not only a vehicle for gaining an audience and giving exposure for local and international films, but also a stage for social and political change. The second edition of the AIFF can benefit filmmakers in Jordan and the region, as well as the public at large."
Submissions will open soon for the following sections of the Festival: Arab competitions (for narratives, documentaries and shorts) and the International Section. To be eligible, films must be released between 2020 and 2021 and be Jordanian premières. Specific regulations apply to each category.
It should be noted that the first edition of the Festival showcased 39 films from 18 different countries. The awarded films were Sudan's "You Will Die at 20" for Best Arab Feature-Length Narrative; Palestine's "Ibrahim: A Fate to Define" for Best Arab Feature-Length Documentary; and Jordan's "Huda" for Best Arab Short Film. Furthermore, the Irish documentary "Gaza" was awarded Best International Début by the audience. In addition to the Black Iris trophies, the films received cash awards. It will also be the case for this upcoming summer edition.
Amman Film Industry Days (AFID) – the professional arm of the festival – will take place within the same period. AFID hosts masterclasses and workshops; it also organises two pitching platforms for projects in-development or post-production. Last year, AFID granted nine projects in-kind and cash awards.
The Festival includes also a "First & Latest" film section in which a renowned filmmaker presents his/her first and latest films and highlights the lessons learnt.

Submissions for films and projects will close on 28 June 2021.
For all information visit AIFF's website www.aiff.jo, or call us at +962792222011
For inquiries about Arab and International competitions please email info@aiff.jo.
For questions on AFID please email: afid@aiff.jo

Partners of the AIFF: Jordan Tourism Board; Royal Film Commission-Jordan; Abdali Investment and Development; Zain; Royal Jordanian; Pikasso Jordan; Ghiath & Nadia Sukhtian Foundation; Edgo; Greater Amman Municipality; Bank Al Etihad; Taj Cinemas.

Amman International Film Festival – Awal Film aims to foster a creative buzz amongst filmmakers and film lovers of all kinds, by offering high-quality films and opportunities to cinema professionals. Whether you are a budding or an experienced filmmaker, an actor or a critic, an industry insider or an enthusiastic filmgoer, Amman International Film Festival – Awal Film welcomes you.