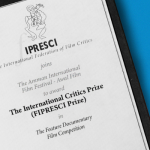 The AIFF Announces A New Award for Best Arab Documentary: The Prestigious FIPRESCI Award 
June 26, 2023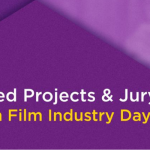 Projects & Industry Jury Announced for the Amman Film Industry Days
July 18, 2023
Broadcast Pro (ME) – March 20, 2023
The deadline for submissions of films and projects is April 30, 2023.
Amman International Film Festival – Awal Film (AIFF) is now accepting films and projects for its fourth edition, which is scheduled to take place from August 15 to 22, 2023, in the Jordanian Capital.
The films must be Jordanian premieres released in 2022 or 2023 to qualify for the fourth edition. Specific regulations apply to each category.
Speaking about the upcoming edition, Princess Rym Ali, President of the Festival, said: "As we embark on the fourth year of the Amman International Film Festival, we are reminded of the butterfly effect that cinema can have on the world. A single story can spark a conversation, shift perspectives and ignite change, resonating with audiences near and far. Through the festival's growth and expansion, we have witnessed first-hand the transformative power of cinema, how it can connect us despite our differences, and inspire us to dream beyond our limitations. We are excited to continue our mission of celebrating diversity, promoting cultural exchange and showcasing the infinite possibilities of the art of filmmaking. I look forward to sharing, with everyone, what promises to be an unforgettable celebration of the power of cinema, here in Amman."
The AIFF dedicates its screens to first-time directors, actors, screenwriters and editors, with four competitive categories that award distinctive awards – the Black Iris trophy – in addition to monetary awards to all winners.
In addition to the four competitive sections, the festival will also host a special non-competitive section named Franco-Arab Rendez-Vous, dedicated to French and Franco-Arab co-productions. The section, returning for the third year, is organised in cooperation with the French Institute of Jordan.
The Amman Film Industry Days (AFID) will take place on the sidelines of the festival, serving as the professional arm of the event. AFID offers masterclasses, workshops, and three pitching platforms, including two for in-development projects and one for films in post-production. Successful candidates will receive both in-kind and cash awards. Juries made up of Arab and international professionals will judge the entries and select the winning films and projects.
As part of the festival programme, there is a "First & Latest" section, where distinguished filmmaker shares their cinematic journey with the audience, discussing the lessons learnt and reflecting on their experience. Moreover, the festival has recently established an Advisory Board, which has been joined so far by a number of established film professionals, from Jordan and the region, as well as by representatives of the main partnering institutions.
Submissions for films and projects close on 30 April 2023.