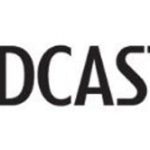 Amman International Film Festival invites film submissions for 2023 edition
July 16, 2023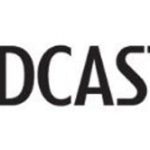 Amman Film Industry Days reveals projects and jury members
July 20, 2023
Amman, 18/07/2023 – The Amman International Film Festival – Awal Film is pleased to reveal the highly anticipated selection of projects chosen for its three pitching platforms, as well as the jury for the Amman Film Industry Days (AFID).
The Festival has attracted some 125 submissions from filmmakers from the whole Arab region in all three categories: Development (open to all Arab filmmakers), Post-Production (open to all Arab filmmakers) and Development – Awal Film (targeting Jordanians and Arabs residing in Jordan, working on their first feature-length project). After an intensive review by industry experts, 16 projects were selected from seven different Arab countries.
"Given the large number of projects submissions, it was a difficult choice for the readers, who took into consideration several factors – such as diversity of narratives – in addition to the quality of the projects submitted," said Bassam Alasad, Head of Industry at the AIFF. "The Industry Days are an important platform from which all professionals can benefit, beyond the selected projects and the awards granted to them."
Participants will benefit from a training to pitch their projects in front of a Jury composed of industry professionals. The Jury includes this year: Karim Aitouna (producer), Mehdi Hmili (director), Elias Khlat (director Tripoli Film Festival), Rula Nasser (producer) and Angeliki Vergou (Head of Industry at Thessaloniki International Film Festival).
View The AFID Jury – 2023
The winners will receive cash and in-kind awards, generously offered by the AIFF's partners, for an estimated value of 200,000 USD. The pitching platforms will serve as a launching pad for these projects, allowing them to make valuable connections. They will also take part in the Market organized for the second year in a row, through which they will have the opportunity to engage with investors, producers, festivals' representatives, fellow filmmakers and potential partnerships.
Development (Arab projects):
Dogmas: Directed by Salah Issaad; produced by Taqiyeddine Issaad (Algeria).
Madness and Honey Days: Directed by Ahmed Yassin Al-Daradji; produced by Maythem Jbara (Iraq).
When I Close My Eyes I See Your Eyes: Directed by Sameh Alaa; produced by Mark Lotfy (Egypt).
Waiting for Geddo: Directed by Kawthar Younis; produced by Ahmed Amer (Egypt).
Souraya Mon Amour: Directed by Nicolas Khoury; produced by Jana Wehbe (Lebanon).
Amara: Directed by Michelle Keserwany (Lebanon).
Documentary project (Yemen).
Post-production (Arab projects):
Cinema Kawakeb: Directed by Mahmoud Al Massad; produced by Omar Massad (Jordan).
The Last Projectionist: Directed by Alex Bakri; produced by May Odeh and Thomas Kaske (Palestine).
Al Baseer: Directed by Ali Toffan Al-Fatlawi; produced by Samir (Iraq).
The Silence of the Plain: Directed by Zeina Sfeir; produced by Gaby and Michel Zarazir (Lebanon).
Development – Awal Film (first-timers in Jordan):
The Abbas Rule: Directed by Meina Hawashin; produced by Laith Yaghmour.
Framed: Directed by Amer Halasa.
Soon We Will All Be History Here: Directed by Said Taji Farouky; produced by Maria Galizia and May Odeh.
Evacuation of Petra: Directed by Yazan Melhem; produced by Mohammad Ali Al Nablsea.
Idols in the City: Directed by Karim Ariqat; produced by Leen Hamarneh.
The Amman Film Industry Days (AFID) will run from the 16th until the 21st of August, as part of the AIFF which starts on the 15th and ends on the 22nd August. Accreditation for the Industry will open on the 23rd of July for those interested in attending its rich and tempting program of workshops and panels and whose details will be announced next week.
The Festival is made possible with the support of long-standing partners: Jordan Tourism Board, The Royal Film Commission – Jordan, Abdali Investment and Development, Zain Jordan, Royal Jordanian, Edgo, Ghiath & Nadia Sukhtian Foundation, Jordan Kuwait Bank, Capital Bank, Greater Amman Municipality, HUE Innovation & Design, Al-Markazia – Lexus, TAJ Cinemas.
For all information visit our website www.aiff.jo or call +962792222011.
For inquiries about Arab and International competitions email us at info@aiff.jo.
For questions on the Amman Film Industry Days email us at afid@aiff.jo.