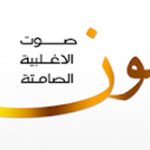 Amman International Film Festival-Awal Film 2021 edition to kick off on August 23 (Ammon News)
May 24, 2021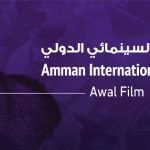 Amman International Film Festival 2021 Edition Accepting International Films
June 8, 2021
AMMAN — Mostly dedicated to debut achievements in the film industry, the Amman International Film Festival – Awwal Film (AIFF) announced its second edition to be held from August 23 to August 31, 2021.
HRH Princess Rym Ali, president of the Festival, said: "We are aware of the difficulties in the current circumstances, nevertheless, we believe that cultural events, such as a quality film festival, are even more needed in the current challenging times."
"Last year's edition was a huge success," AIFF Director Nada Doumani told The Jordan Times on Monday, adding that the AIFF was the first in-person international film festival to be held in the region amid the extraordinary circumstances caused by the pandemic.
For the second year in a row, the AIFF will be offering a mixed experience of drive-in cinemas and an open-air theatre, adhering to health and safety measures, according to the AIFF.
"This year we are repeating the drive-in experience as it provides a safe environment," said Doumani. "The most important part is the content of the festival with both its screening programme and its industry-related component," Doumani added.
"We are aware of the current challenges, yet we believe that cultural events are much needed for people's minds and souls," Doumani noted.
The first edition of the festival showcased 39 films from 18 different countries, according to an AIFF statement sent to The Jordan Times.
The award-winning films were Sudan's "You Will Die at 20" for Best Arab Feature Length Narrative; Palestine's "Ibrahim: A Fate to Define" for Best Arab Feature Length Documentary; and Jordan's "Huda" for Best Arab Short Film, the statement said.
Furthermore, the Irish documentary "Gaza" was awarded Best International Début by the audience.
In addition to the Black Iris trophies, the films received cash awards. These rewards will also apply for upcoming summer edition, according to the statement.
The festival will start accepting submissions for films and projects the coming week.