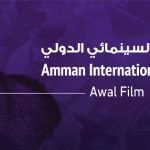 An Exclusively Rich and Diverse Programme at the Amman International Film Festival
August 17, 2021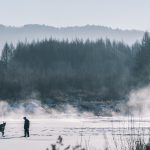 Anima | 莫爾道嘎
August 18, 2021
Arab Feature Narrative Film Competition
Csaba Bollók graduated as a film and television director at the Hungarian Academy of Film and Drama, studied filmmaking in the United States, and made shorts at the legendary Béla Balázs Stúdió in the 1990's. His features earned many home and international prizes, among them the European Discovery of the Year (2007). In 2019, two of his works, "Silent Years" and "Iszka's Journey" have been selected as essential Hungarian movies by the National Film Archive. He is a teacher and leads workshops worldwide in screenwriting and independent and analogue filmmaking.
Khaled Haddad is the CEO and General Manager of Amman-based production company Jordan Pioneers. With over 30 years of experience in the audio-visual field and a BA in Cinema Studies, Haddad has co-produced over thirty documentaries, feature films and TV programmes in addition to commercials and informational spots. Most prominently, these projects include "Under the Shadow" (2016), "Gaza mon Amour"(2020)and "Madam President" (2015), among many others. Currently, he is the Executive Producer of the humanitarian project Ahlan Simsim in collaboration with Sesame Workshop and the International Rescue Committee, funded by the MacArthur Foundation, with its fourth season set to air on MBC3 at the end of this year. Haddad is also the founder of Slate Film Services, the biggest equipment-rental company in Jordan that has provided light and grip equipment to countless award-winning films and television programmes since its founding in 2007.
Samir is an award-winning filmmaker and producer. He was born in 1955 in Baghdad, Iraq, and migrated with his family to Switzerland in the 60s. After studying at the School of Arts in Zurich, he apprenticed as a typographer. In the late 70s, he trained as a cameraman. In 1982, he began work as a freelance author and director. Today Samir is well known for his unique fiction, documentary and experimental films, whose innovative character drew attention at various festivals and won numerous awards. His work to this day encompasses more than 40 short and full-length feature films for cinema and television. In the 90s he also worked as a director for national and international broadcasters. In 1994 he took over Dschoint Ventschr Filmproduktion with filmmaker Werner Schweizer and producer Karin Koch. Based in Zurich, it builds up new Swiss film talents. Beside his own projects as an independent producer and director, he is also known for directing theatre plays and works in the field of visual arts.
Arab Feature Documentary Film Competition
Caroline Pochon graduated from the French national cinema school La Femis in 1997. She studied History at Sciences Po and La Sorbonne. She has made several documentaries with French television (Arte, France 2). She is also a novelist (Deuxième femme, La fille du capitaine Fracasse), a script-doctor, a teacher, and a member of the selection committee of La Fabrique des Cinémas du Monde. Africa has always been a source of inspiration for her work. She has studied Wolof in Inalco and spends her time between France and Senegal. Her last film, "Family Song", with the famous Senegalese singer Zale Seck, was premiered in Vues d'Afrique of Montreal in 2021, it won the Feature Documentary Prize at the California Music Video and Film Festival and will be released on TV5 soon.
Elias Chahine is a senior Lebanese film editor with 20 years of experience and owner of post-production house RedHat Studios. His experience extends over more than 60 documentaries films, 7 feature films, more than 100 corporate films and many TV commercials. He worked on many award-winning documentary films for director Hady Zaccak such as "Ya Omri", "Kamal Joumblatt, Witness and Martyr", "Marcedes", and "A History Lesson". He also worked on award-winning feature films such "Stray Bullet" and "Still Burning" for director Georges El Hachem. He won Best Editor in 2012 for the film "Marcedes" by Fondation Liban Cinema and in 2016 for the film "Ya Omri" by Lebanese Film Awards.
Mai Masri is a Palestinian filmmaker who was born in Amman and grew up in Beirut. She studied film at San Francisco State University (USA) and founded Nour Productions in 1995 with her late husband, Jean Chamoun. She directed several films that were screened worldwide and won over 90 international awards. Masri's feature narrative film, "3000 Nights" (2015) had its world premiere at Toronto International Film Festival and won 28 awards. Her filmography includes "Children of Fire" (1990), "Hanan Ashrawi" (1995), "Children of Shatila" (1998), "Frontiers of Dreams and Fears" (2001), "Beirut Diaries" (2006), "33 Days" (2007), and "Beirut: Eye of the Storm" (2021). She also co-directed with her husband Jean Chamoun the films "Under the Rubble" (1983), "Wildflowers" (1986), "War Generation – Beirut" (1988), and "Suspended Dreams" (1992).
Arab Short Film Competition
Anaheed Fayyad is professional actress who worked in Syrian and Arab TV dramas and participated in several well-known Arab TV series. She has worked in cinema, theatre, and radio. She also worked in the first Turkish TV shows dubbed into Arabic. She holds a BA in Acting from the Higher Institute of Dramatic Arts in Damascus and a master's degree with honours in Journalism and Digital Media from the Jordanian Media Institute. In addition to acting, she provides training workshops in performing arts and conducts stress-relieving workshops using drama. She worked for development NGOs providing training on making puppets with basic materials and enabling the use of puppets in interaction and communication with others and drama therapy.
Fadi Haddad has worked as a screenwriter, director, editor, creative producer, and script analyst for several short and feature films and TV series. His award-winning debut feature film as a writer and director, "When Monaliza Smiled" (2012), was presented in international film festivals around the world, Jordanian cinemas, and Arab television. Currently, he teaches Film and TV Screenwriting and Production at the American University in Dubai, and mentors the school's writers' room incubator for TV series. Moreover, he is currently a PhD candidate in Film and Visual Culture at the University of Antwerp (Belgium). His doctoral research is focused on Pan-Arab TV series screenwriting practices and transnational Arabic storytelling.
Jérôme Paillard started his career as an oboist and as a producer and CFO of the French classical record company Erato. In 1991, he became General Manager of Erato Films alongside Daniel Toscan du Plantier where he executively produced over a dozen feature films. He joined the Festival de Cannes as Executive Director of the Marché du Film in 1995 to oversee the development and management of what is now heralded as the world's leading film market. He is also the Co-Director of Ventana Sur, the first market specialised in Latin-American films.