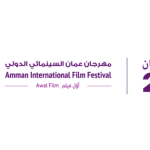 Amman International Film Festival Organises an Artistic Incubator for the Film Industry
December 2, 2019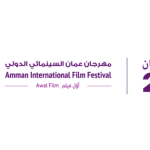 Submissions to Amman International Film Festival- Awal Film Close in Two Weeks
January 15, 2020
Amman's Film Festival Aims to be a Game Changer for the Cinema in the Region
Amman (Jordan), 16-12-2019: The Amman International Film Festival – Awal Film (AIFF), Jordan's first international film festival that highlights regional and international debut movies, is announcing its creative management team.
The Board of AIFF is headed by Princess Rym Ali and includes: Raja Gargour, Omar Masri, Bater Kardan and Nadia Sukhtian.
The Festival is directed by Nada Doumani, while the artistic direction in the hands of Hanna Atallah and Deema Azar is heading its industry section.
Doumani has had a varied professional itinerary, working in media and communication for 30 years, first as a journalist in Switzerland, reporting mainly on Middle Eastern issues, then as a spokesperson for the International Committee of the Red Cross (ICRC) in Geneva and various conflict areas; she heads the Communication and Cultural Programming department at the Royal Film Commission – Jordan since 2007. Atallah has been empowering unheard voices as a filmmaker, producer and educator as the creator of the Ramallah-based non-profit organisation Filmlab Palestine in 2014 and as the Artistic Director of Palestine Cinema Days. Azar is co-founder and managing partner at TaleBox, a Jordanian production and training company that fosters new talents in Jordan and the region; she has produced a couple of movies and had previously occupied the position of Regional Training Manager at the RFC.
Commenting on the programming of the festival, Atallah said: "It will be varied and rich in terms of content and issues. What is important is not only what we see in the movie, but the journey that it takes us through, exploring narratives from other worlds, addressed in a bold manner and in a new cinematic language embodied in debut films from the Arab region and elsewhere. The festival will also provide an opportunity to discuss these issues with filmmakers and guests."
Azar added: "Organising the Amman Film Industry Days (AFID), within the inaugural edition of AIFF, comes as a natural extension of the festival's mission to showcase up-and-coming talents from Jordan and the Arab World and to tackle topics that are shaping the cinema industry on the local and regional levels today."
The AIFF will be held from 13th until 18th of April 2020 and will include three competitive Arab sections (feature-length narrative, feature length documentary, short) as well as a non-competitive international section, all focused on first-timers. AFID will run from the 15th until the 17th with a series of talks and workshops, as well as two pitching platforms for development and post-production.  Online submissions for the films in various categories and for the pitching platforms are open until 31st January 2020. Accreditation for the festival will start in February 2020.
For further information about the festival, including for submitting your film or project, please visit www.aiff.jo
For any enquiry, please email: info@georgei54.sg-host.com or afid@georgei54.sg-host.com