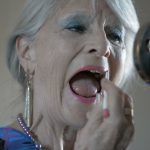 My Mohamed is Different
June 28, 2022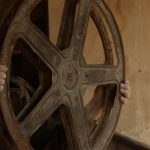 Take Me to the Cinema
June 28, 2022
Synopsis: Suspended wives, are women left behind by their husbands, they are not married neither divorced. Ghita, Latifa and Saadia are seeking their freedom through an unfortunate long divorce process.
---
Directors' Biography: Born in Morocco, Merieme Addou graduated from Mohammed V University with a degree in Law and a Master's degree in Documentary Film. She is also a freelance Producer for many international channels as well as a correspondent for Radio D-W.   
Editor's Biography: Mohamed Ikbal Benlahcen is a Moroccan editor. He graduated from the Institute of Cinema and Audiovisuals (ISCA) with a degree in cinema and audiovisuals, he started his career in 2010 as an editor, a cameraman and a graphic designer. He worked for many national channels and production companies. He won the jury prize of National Personal Data Protection Control by CNDP.   
DIRECTORS:: Merième Addou
GENRE: Documentary
YEAR : 2021
TIME: 73 minutes
Rating: 13+
COUNTRY:Egypt, Tunis
LANGUAGE: Arabic (Morocco)
SUBTITLING:French, English
CINEMATOGRAPHY:Mohamed Ali Saghraoui, Az-eddine Idrissi
EDITING:Mohamed Ikbal Benlahcen, Antoine Rodet
PRODUCTION: Karim Aitouna, Merieme Addou, 2M
STATUS: Jordanian Première