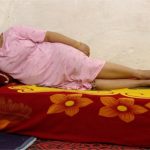 Suspended Wives
June 28, 2022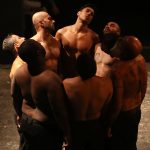 The Blue Inmates
June 28, 2022
Synopsis: Director Al Baqer Jafeer realises that the story of 65-year-old novelist, and once Iraqi soldier, Nassif Falak is taking a shape that very much resembles his own current story. Jafeer meets the writer who found his safe haven in cinema during the Iran-Iraq War in the 1980s. Impacted by a particular film, Falak develops the dream of becoming an actor. When Jafeer meets Falak, they both try finding that film in post war Baghdad. This journey leaves Jafeer torn: should he stay in Baghdad, or should he leave to make his dream come true?
---
Directors' Biography: Albaqer Jafeer is an Iraqi director who studied filmmaking and participated in filmmaking workshops, where he learned script writing, directing, editing and production management. His début feature-length documentary is Al-Ferqa, Take Me to the Cinema is his second feature-length documentary.   
Editor's Biography: Akram Sadoon is an Iraqi film editor who started working in the documentary film industry since 2017, he worked in the production of some student films, commercials and documentary reports. Take Me to the Cinema is the first feature-length documentary he edited. He is one of the founders of the Najma Film Production Company.   
DIRECTORS:: Albaqer Jafeer
GENRE: Documentary
YEAR : 2021
TIME: 61 minutes
Rating: 13+
COUNTRY:Iraq, Egypt
LANGUAGE: Arabic (Iraq)
SUBTITLING:English
CINEMATOGRAPHY:Karar Nassir, Mohannad Hasan, Safei Eldin, Ahmad Alzeidi, Haidar Alhusseiny and Laith De'ir
EDITING:Akram Saadoun, Mohamed Mamdouh
PRODUCTION:Rasha Gawdat, Tamer Ashry, Safei Eldin Mahmoud, Alabqer Jafeer, Red star films, Bee Media Productions, Takween Film Media
STATUS: Jordanian Première