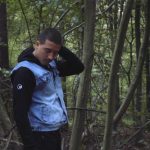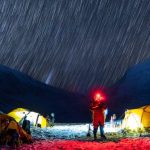 The Crossing | La Traversée
Synopsis: A small village looted in darkness; a family forced to flee. The two oldest children, Kyona and Adriel, are quickly separated from their parents, facing the road of exile alone. They embark on a heroic journey which takes them from childhood to adolescence in search of shelter, peace, and the hope of finding refuge and their family. Crossing a continent torn apart by war and migrant persecution, these courageous siblings survive incredible challenges, before reaching a new world, free at last.
Director's Biography: Florence Miailhe was Born in 1956. She graduated from the National School of Decorative Arts. She began as a layout artist for the press, exhibiting drawings and engravings. In 1991, she directed her first short film Hammam. She received a special mention at the Cannes Film Festival in 2006 for Conte de Quartier and a Cristal d'honneur in 2015 at the Annecy International Animation Film Festival for her work as a whole. The Crossing is her first feature film, which won the Free Spirit Award in Warsaw International Film Festival 2021, and Audience and Grand prizes in Bucheon International Animation Film Festival 2021.
Director: Florence Miailhe
Genre: Drama, Animation
Year: 2021
Duration: 84 minutes
Rating: 18+
Country: France, Czech Republic, Germany
Language: French
Subtitling: English
Screenplay: Florence Miailhe
Cast: Emilie Lan Dürr, Maxime Gemin
Cinematography: Guillaume Hoenig
Editing: Julie Dupré, Nassim Gordji Tehrani
Production: Balance Film, Les Films de l'Arlequin, MAUR Film, Dora Benousilio Ralf Kukula Alena Vandasová Martin Vandas Luc Camilli
Awards: International Competition - Feature Film, Anima - Brussels Animation Film Festival 2022, Grand Prize and Audience Prize Bucheon International Animation Film Festival 2021.
Début Status: Jordanian Première