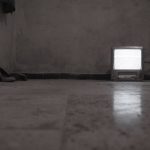 My Mother's Voice
July 18, 2022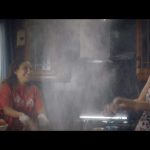 Synopsis: Salma, a 15-year-old Iraqi countryside girl, is sexually assaulted by her father, she decides to defend herself but finds herself facing a very difficult choice that will change her life forever.
---
Directors' Biography: Born in Babylon 1996, Mohammed Alghadhban worked as an Art Director. He is the founder of Rola Productions company and of Kids and Films initiative. Alghadhban received her master's degree in Cinema at Baghdad University.   
Director: Mohammed Alghadhban
Genre: Drama
Year: 2021
Duration: 9 minutes
Rating: 13+ minutes
Country:Iraq, USA
Language: Arabic
Subtitling: English
Screenplay: Mohammed Alghadhban
Cast: Asaad Abdulmajeed, Nayan Altalabani, Noor Alhuda
Cinematography: Mohannad Sudani
Editing: Ali Raheem
Production: Mohammed Alghadhban, Ali Mohammed Saeed
Début Status: Arab Première
AwardsStatus: Best film - Jury award from the 10th Mumbai shorts International Film Festival.