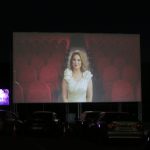 First Amman Int'l Film Festival kicks off in Amman, Jordan
August 26, 2020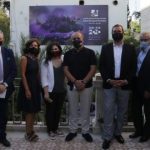 Amman International Film Festival announces winners of Amman Film Industry Days pitching platforms
August 28, 2020
Amman, 26 August 2020 – Organised within the framework of the inaugural edition of the Amman International Film Festival – Awal Film, the Amman Film Industry Days (AFID) has wrapped up its activities today culminating in the AFID Award Announcement of its pitching platforms, where nine film projects in both development and post-production categories received a total of 11 in-kind and cash awards.
The Lebanese documentary film director Hady Zaccak headed the AFID Jury and was joined by the Tunisian producer Lina Chaabane Menzli, the Egyptian-French filmmaker and visual artist Jihan El Tahri, General Director of the Berlin-based documentary institution DOX BOX, and Mohannad Al Bakri, Managing Director of the Royal Film Commission – Jordan. All jury members said they were impressed by the quality of the selected projects and specifically by the novelty and boldness of the awarded ones.
Presented through partnerships with valued local and international institutions, the AFID prizes were bestowed as follows:
Development Category (for Jordanian projects): the Slate Award –  lighting & grip equipment in the value of US $15,000 from Slate Film Services – Jordan to "She who Lives" by Aysha Al-Shamayleh, produced by Batoul Ibrahim; use of post-production facilities in the value of US $14,000 from SAE Institute – Amman also to "She who Lives" ; US $7,500 from Société Générale de Banque – Jordanie to "Inshalla a Boy" by Amjad Al-Rasheed, produced by Rula Nasser and Aseel Abu Ayyash; two mentorship residencies from Film Independent to "To Him We Return" by Ahmad Alyaseer and to "The Sea Needs to Heave" by Zain Duraie, produced by Ala'a Al-As'ad; script development consultancy from TaleBox – Jordan to "The Common Land" by Firas Taybeh; sustainable film development consultancy services from Greener Screen – UAE also to "The Common Land".
Post-Production Category (for Arab projects): sound design and re-recording mix services in the value of US $17,500 from Acousmatic Film Sound – Estonia to "Daughters of Abdul Rahman" by Zaid Abu Hamdan, produced by Aya Wohoush (Jordan); US $7,500 from Société Générale de Banque – Jordanie to "Hyphen" by Reine Razzouk (Lebanon); colour grading services in the value of US $7,000 from Rum Pictures – Jordan to "Home There… Cinema Here" by Nidal Al-Dibs, produced by Mostafa Youssef (Syria/Egypt); participation in MAFF Market Forum – Post Production Platform from Malmö Arab Film Festival to "The Lottery" by Karoline Kamel, produced by Mai Saad (Egypt).
Photos:
Partners of Amman Film Industry Days
Participants to the pitching platforms for Amman Film Industry Days