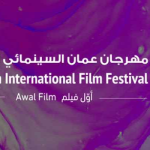 Ridley Scott Joins the Amman Int'l Film Festival
May 17, 2023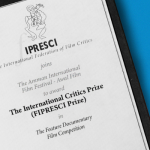 The AIFF Announces A New Award for Best Arab Documentary: The Prestigious FIPRESCI Award 
June 26, 2023
Amman, 14/6/2023 – The Amman International Film Festival – Awal Film is delighted to announce the theme for its much-anticipated fourth edition due to be held 15 – 22 August. The AIFF invites filmmakers, industry professionals and cinephiles to join the screenings and various film-related activities under the slogan: "Stories and Beginnings".
"Stories and Beginnings" encapsulates the essence of the Festival's dedication to supporting emerging talents and promoting their narratives on screen.
Nada Doumani, Festival Director and co-Founder, expressed her enthusiasm for the upcoming edition: "The AIFF is solidifying its position as a venue that celebrates the power of fresh voices, the universal language of storytelling that stirs emotions and triggers debates, as well as the artistry and creativity in Arab debut achievements. While marking its fourth anniversary, the organizing team feels the excitement entailed in all beginnings and we trust the audience will appreciate the vibrant character of the event."
This year, the festival commissioned two Jordanian artists – Ghadeer Saeed Al-Saafeen and Lutfi Zayed – to conceive and design the artworks for the Festival and for the Amman Film Industry Days (AFID). It is worth mentioning that the AIFF awards are referred to as "Black Iris".
The Festival's poster by Al-Saafeen combines, as she explains, "the Roman amphitheater (in downtown Amman) and the petals of the black iris with lots of colours and shapes that represent the art of cinema. I wanted to link the symbolism of this amphitheater, loaded with drama and art, with the freshness, vitality and excitement of all beginnings."
The poster dedicated to the AFID, a program of industry activities targeting professionals, is more abstract and design based. Zayed has chosen to "use the black iris and the film symbols to reflect Amman's authenticity, yet in a modern and trendy way".
The two artists worked together on reconciling their artistic visions, which resulted in a lively and colourful combination in line with the festival itself, which will take the audience on a journey of timeless stories.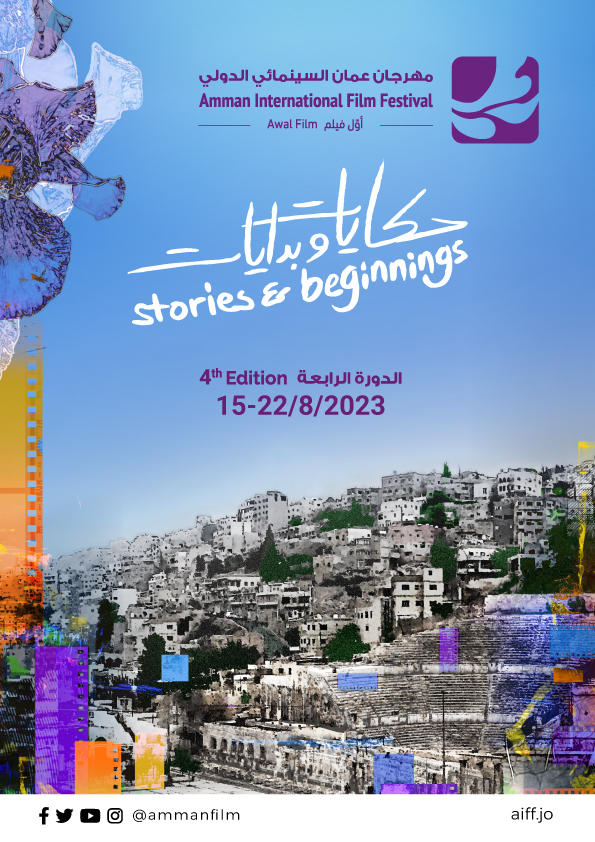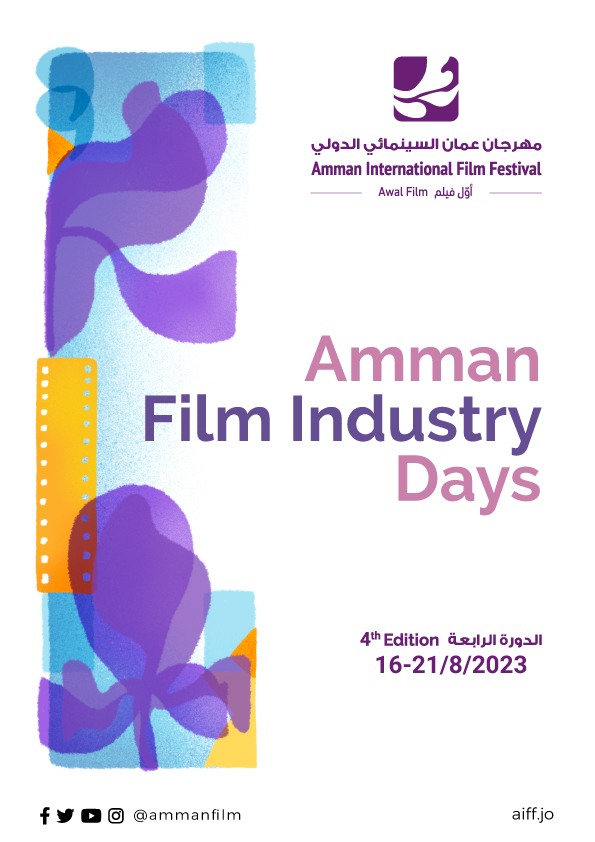 The Festival is made possible with the support of long-standing partners, including but not limited to: Jordan Tourism Board, The Royal Film Commission – Jordan, Abdali Investment and Development, Zain Jordan and Royal Jordanian.
For all information visit our website www.aiff.jo or call +962792222011.
For inquiries about Arab and International competitions email us at info@aiff.jo.
For questions on the Amman Film Industry Days email us at afid@aiff.jo.