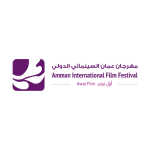 Amman International Film Festival Postponed, March 16, 2020.
August 5, 2020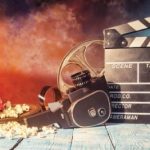 "عمان السينمائي الدولي- أول فيلم".. الفن ينتصر للإنسانية ضد "كورونا"
August 5, 2020
Amman, 27 July 2020 – The Amman International Film Festival – Awal Film (AIFF) announces its new dates for its inaugural edition, after being postponed as a result of the restrictions linked to the worldwide spread of COVID-19 (Coronavirus) earlier in March. The festival will run from the 23rd until the 31st of August 2020 in the Jordanian Capital, Amman. In addition to being the first international film festival of its kind in Jordan, focusing on first-timers, the Festival will bring the first drive-in theatre to the country.
The Festival, in its new format imposed by social distancing rules, will still offer audiences great new films, all premiering in Jordan, as well as some of the Festival's atmosphere. It will remain an incubator for talent and creativity in the filmmaking world. The drive-in theatres will be located at New Abdali (the land in front of The Boulevard,) while some other screenings will be held at the open-air theatre of the Royal Film Commission – Jordan (RFC) in Jabal Amman. Each film will only screen once at each venue, respecting social distancing guidelines for complete safety.
The programme includes feature-length narratives, feature-length documentaries and short films. The competition is for Arab movies, but also includes an international non-competitive section. An international Jury made up of professionals will select the winners of the Black Iris Award in each category.
In parallel to the screenings, the first edition of Amman Film Industry Days (AFID) will host seminars, workshops and talks with industry professionals. The hybrid program will combine online and in-person sessions, in addition to two pitching platforms for feature-length film projects: one for Jordanian and Arab filmmakers residing in Jordan whose projects are in development; the other for all Arab filmmakers whose projects are in post-production.
"We remain committed to the vision and values that founded the establishment of this Festival, mainly to build a bridge between films, audience and professionals. Thanks to the Festival's partners, we are able to hold the first edition this year, in spite of the challenges posed by the global health situation. We fully intend to deliver the same exciting content that will further engage Jordanians and residents in Jordan with cinema. We also see this event as a message of solidarity both for the public, in need of cultural escapism, and the local film community in difficulty," says Princess Rym Ali, President of the AIFF. She adds: "Unfortunately, we won't be able, this year, to host guests from abroad due to travel restrictions, but we will certainly make up for it in the coming editions. The Jury members – Jordanians and foreigners – as well as international experts will join Jordanian professionals virtually to enrich discussions and exchanges".
The full program of the festival, with selected films and projects, will be announced shortly.
For more information, visit AIFF's website www.aiff.jo, call us at +962792222011 or email us at info@aiff.jo. For questions on AFID please email: afid@aiff.jo.
Partners of the AIFF: Royal Film Commission-Jordan; Jordan Tourism Board; Abdali Investment and Development; Bank al Etihad; Zain; Pikasso Jordan; Ghiath & Nadia Sukhtian Foundation; Edgo; Greater Amman Municipality.
Media Partners: Roya TV; Jordan Radio & Television Corporation; Al-Mamlaka TV; Al-Raya Media Group.