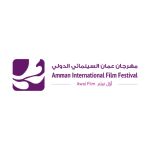 Accreditation to Amman International Film Festival is Now Open, March 8, 2020.
August 5, 2020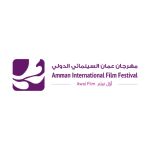 Amman International Film Festival – Awal Film Kicks Off on 23 August 2020
August 5, 2020
---
In light of the global situation as a result of the outbreak of COVID-19 (Coronavirus) and the ensuing restrictions on movements and gatherings, the Amman International Film Festival – AwalFilm (AIFF) will be postponed. We hope circumstances will allow us to hold it at the end of August.
We are saddened to share this news and are working now on adjusting to this unprecedented situation. The festival has been tentatively rescheduled for 20 – 25 August 2020, in the hope that the world health crisis will be resolved by then. This conclusion was reached following drastic limitations on travels and assemblies, in line with public health requirements. We regret and understand the disappointment of many – be it filmmakers, creatives or businesses – who were looking forward to the organisation of such an international cultural event in Jordan; one that would help showcase first time achievements, notably in the region.
"We remain committed to the vision and values of the Festival and we are continuously working to make sure that when it does take place, it is able to fulfil the aspirations of the filmmaking community. Given the gravity and uncertainty of the situation, we cannot but show responsibility with regard to public safety. We highly appreciate the understanding of our partners, who continue to support the festival", said Princess Rym Ali, President of the AIFF.
For more information, visit AIFF's website www.aiff.jo, call us at +962792222011 or email us at info@aiff.jo. For questions on AFID please email: afid@aiff.jo.
Partners of the AIFF: Royal Film Commission-Jordan; Jordan Tourism Board; Abdali Investment and Development; Abdali Mall; Bank al Etihad; Zain; Pikasso Jordan; Prime Cinemas; Ghiath & Nadia Sukhtian Foundation; Edgo; Greater Amman Municipality; SAE Institute.
Media Partners: Roya TV; Jordan Radio & Television Corporation; Al-Mamlaka TV; Al-Raya Media Group.