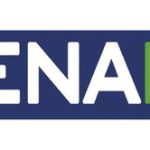 2nd edition of Amman Int'l Film Festival – Awal Film to start from August 23 (MENAFN)
July 11, 2021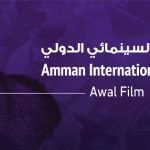 Industry and Press Accreditations are now open for Amman International Film Festival (AIFF)
August 10, 2021
Amman, Jordan – 25 July 2021 – The Amman International Film Festival – Awal Film (AIFF) will be hosting the Franco-Arab Film Festival during its 2nd edition, which will take place between 23 and 31 August 2021 in a special section called "Franco-Arab Rendez-Vous".

In addition to the official selection of films competing for the Black Iris Awards in four different sections (Arab Feature-Length Narrative, Arab Feature-Length Documentary, Arab Short and International), the Franco-Arab Rendez-Vous will showcase several films out-of-competition.

The Franco-Arab Rendez-Vous section will feature French films or films co-produced by France, all recent productions and Jordanian premieres. The section will also include the two short Jordanian films winners of the Franco-Arab film competition this year, in addition to the two shorts that won in the sister competition held every year in Noisy-Le-Sec (Paris).
Nada Doumani, Director of the AIFF, said: "We are excited to host a section dedicated to the Franco-Arab Film Festival. It is a significant component that diversifies what the festival has to offer. We believe that by joining efforts with a long-term established festival in Jordan, we are enriching the programming of the AIFF and reaching out to a larger audience. We hope this cooperation will mature and continue in the years to come, especially that numerous Arab films are co-produced with France. There are also many new additions this year that will be made public later on and that are bringing this second edition of the AIFF to a new level."

The French Cultural Attaché and Director of the Institut Français de Jordanie, Gilles Roulland, added: "The Franco-Arab Film Festival has been running in the heart of Amman for more than two decades organised by the French Institute in Jordan and in partnership with the Royal Film Commission, Greater Amman Municipality and others. Our aim has been always to promote the co-produced films between France and the Arab World and build bridges between Jordanian audiences and French productions. Unfortunately, due to the pandemic we had to cancel last year's edition for the first time in 25 years. For this year's edition, we have decided to join the AIFF; this new step will enrich our festival and give it a new spirit. Our Short Films Competition will take place this year to give the chance to Jordanians, who are starting their career in filmmaking, to participate in both documentary and fiction categories."
For further information about the Amman International Film Festival – Awal Film (AIFF), including all of our social media platforms and contact information please click here or visit our website, www.aiff.jo or call Rick W. Hindi at +962 792222011. For more information about the Franco-Arab Film Festival please call Mustafa Al Faraji at +962 792876469.

Partners of the AIFF: Jordan Tourism Board; Royal Film Commission-Jordan; Abdali Investment and Development; Zain; Royal Jordanian; Pikasso Jordan; Ghiath & Nadia Sukhtian Foundation; Edgo; Greater Amman Municipality; Bank Al Etihad; Taj Cinemas.

Poster of the AIFF; Poster of the Franco-Arab Rendez-Vous

Amman International Film Festival – Awal Film aims to foster a creative buzz amongst filmmakers and film lovers of all kinds, by offering high-quality films and opportunities to cinema professionals. Whether you are a budding or an experienced filmmaker, an actor or a critic, an industry insider or an enthusiastic filmgoer, Amman International Film Festival – Awal Film welcomes you.