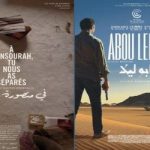 مهرجان عمان السينمائي الدولي بالأردن: مشاركة "أبو ليلى" و"في منصورة فرقتنا" في الدورة الافتتاحية
August 16, 2020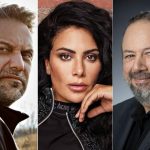 Jordan's Amman Film Festival sets juries, awards for inaugural edition
August 19, 2020
Amman,18 August 2020 – The inaugural edition of Amman International Film Festival – Awal Film (AIFF), Jordan's first international film festival that highlights regional and international debut works, announces the jurors for its different sections, who will be selecting the winners of the Black Iris Award in the three competitive categories: Best Arab Feature-Length Narrative, Best Arab Feature-Length Documentary and Best Arab Short.
The Arab Feature-Length Narrative Film jury is helmed by the acclaimed Serbian director Srdan Golubović, whose credits include the award-winning "The Trap" and whose latest film "Father" premiered to outstanding reviews at this year's 70th Berlin International Film Festival (Berlinale). Joining Golubović, are the Jordanian star and producer Saba Mubarak, known for her numerous notable roles in Arab and regional films and TV series; and Sarim Fassi-Fihri, Executive Vice-President of the Marrakech International Film Festival and CEO of the Moroccan Cinema Centre (CCM).
The Arab Feature-Length Documentary Film jury includes the renowned Jordanian filmmaker Mahmoud Al-Massad, director of critically acclaimed "Blessed Benefit" and award-winning "Recycle"; the Egyptian writer and producer Nadia Kamel, best known for her documentary "Salata Baladi"; and the German filmmaker and artist Andrea Luka Zimmerman, who will be heading the jury.
Furthermore, the British-Iraqi film director Maysoon Pachachi will lead the Short Film jury to select, alongside the Jordanian film critic Najeh Hassan and the American filmmaker Brandt Andersen, the Best Arab Short Narrative.
The winners of each section will be announced at the AIFF's Closing Ceremony on 31 August 2020. The winners of the competitive sections will receive cash prize awards – US $20,000 USD for Best Arab Feature Narrative; US $15,000 for Best Arab Feature Documentary; US $5,000 for Best Arab Short. This comes in addition to the Black Iris bronze trophy, designed by the iconic Jordanian artist Mohanna Durra, a pioneer of the Jordanian Arts movement.
The festival's audience attending the first drive-in cinema in Jordan, located in New Abdali area, will be voting to select the winning film of the international film section, which will also receive US $5,000.
Moreover, the Amman Film Industry Days (AFID) will have its own jury to award projects selected to AFID's pitching platforms, in both development and post-production categories. The AFID's Jury is headed by the renowned Lebanese documentary film director Hady Zaccak. Zaccak will be joined by the Tunisian producer Lina Chaabane Menzli whose previous production credits include award-winning films "Hedi" and "Weldi", the Egyptian-French filmmaker and visual artist Jihan El Tahri, General Director of the Berlin-based documentary institution DOX BOX, and Mohannad Al Bakri, Managing Director of the Royal Film Commission – Jordan.
The AFID's cash and in-kind prizes are presented through partnerships with valued local and international institutions. They are for the Development Category: in-kind lighting & grip equipment in the value of US $15,000 from Slate Film Services in Amman; in-kind post-production access and use of facilities in the value of US $14,000 from SAE Institute – Amman; US $7,500 from Société Générale de Banque – Jordanie; two online mentorship residencies from the American Arts organisation Film Independent; script development consultancy from TaleBox – Jordan; sustainable film development consultancy services from Greener Screen in Dubai.
As for the Post-Production Category, the awards are: in-kind sound design and re-recording mix services in the value of US $17,500 from Acousmatic Film Sound – Estonia; US $7,500 from Société Générale de Banque – Jordanie; in-kind colour grading services in the value of US $7,000 from Rum Pictures – Jordan; participation of one film project in MAFF Market Forum – Post Production Platform in October 2020 from Malmö Arab Film Festival.
The AFID's Award Announcement will take place on 26 August 2020 at the Royal Film Commission – Jordan.
Photos of the Arab Feature-Length Narrative Jury: Srdan Golubović, Saba Mubarak and Sarim Fassi-Fihri.
Photos of the Arab Feature-Length Documentary Jury: Andrea Luka Zimmerman, Mahmoud Al-Massad and Nadia Kamel.
Photos of the Arab Short Narrative Jury: Maysoon Pachachi, Najeh Hassan and Brandt Andersen.
Photos of the Amman Film Industry Days Jury: Hady Zaccak, Lina Chaabane Menzli, Jihan El Tahri, and Mohannad Al Bakri.
For more information, visit AIFF's website www.aiff.jo, call us at +962792222011 or email us at info@aiff.jo. For questions on AFID please email: afid@aiff.jo.
Partners of the AIFF: Royal Film Commission-Jordan; Jordan Tourism Board; Abdali Investment and Development; Bank al Etihad; Zain; Pikasso Jordan; Ghiath & Nadia Sukhtian Foundation; Edgo; Greater Amman Municipality.
Media Partners: Roya TV; Jordan Radio & Television Corporation; Al-Mamlaka TV; Al-Raya Media Group; Mazaj FM.