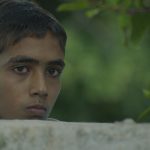 A Second Life | Une Seconde Vie
June 29, 2022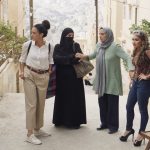 Daughters of Abdul-Rahman
June 29, 2022
Synopsis: In Costa Brava, Lebanon, the free-spirited Badri family escapes the overwhelming pollution and social unrest of Beirut by seeking refuge in a utopic mountain home they built for themselves. Unexpectedly, an illegal garbage landfill begins construction right next door. With it, comes the very trash and corruption they were trying to escape. As the landfill rises, so do family tensions. The Badris are left with a choice: stay off the grid or leave their idyllic home and face the reality they fled, hoping to stay true to their ideals.
---
Directors' Biography:
Mounia Akl is an award-winning Lebanese filmmaker. She holds a bachelor's degree in Architecture and a master's degree in Directing, her short film, Submarine (2016), was in the Official Selection of the 69th Cannes Film Festival, SXSW, TIFF and Dubai Film Festival where it won the Muhr Jury Prize. In 2017, Akl took part in the Lebanon Factory and co-directed a short film El Gran Libano, which opened Cannes Directors' Fortnight and screened at BFI London among others. Costa Brava, Lebanon is her first feature-length film.
Director: Mounia Akl
Genre: Drama
Year: 2021
Duration: 107 minutes
Rating: 18+
Country: Lebanon
Language: Arabic (Lebanon)
Subtitling: English
Screenplay: Mounia Akl, Clara Roquet
Cast: Nadine Labaki, Saleh Bakri, Nadia Charbel, Ceana Restom & Geana Restom, Yumna Marwan, Liliane Chacar Khoury, François Nour
Cinematography: Joe Saade
Editing: Carlos Marques, Marcet, Cyril Aris
Production: Myriam Sassine, Georges Schoucair
Awards: The Collateral Award Honorable Mention of the Fondation Fai Persona Lavoro Ambiente at Venice Film Festival; The NETPAC Award at Toronto International Film Festival; BFI London Film Festival Audience Award; the FIPRESCI Award and Green Star Award at El Gouna Film Festival (Egypt); the Critic's Award and Best Music Award at Cinemed – Montpellier (France)
Début Status:  Jordanian Première