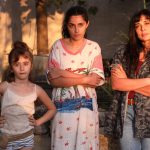 Costa Brava, Lebanon
June 29, 2022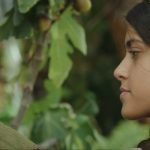 Daughters of Abdul-Rahman
Synopsis: Years after escaping a dictated life, four estranged and offbeat sisters are forced to come together to find their suddenly missing father. In their secret searching journey, secrets are revealed. Zainab wakes up to a shocking discovery that could defame her. The fiery Amal has her own secret struggle and doesn't get along with her sister Samah, who is too busy to be there. Meanwhile Khitam tries to focus on her own mission.
---
Directors' Biography:
Zaid Abu Hamdan holds a master's degree in Fine Arts and a bachelor's degree in Communication Arts. In 2009, Abu Hamdan founded Zaha Productions, producing six award-winning short films to date. His film Bahiya & Mahmoud was the first Arab short film to qualify for an Oscar nomination in 2012, winning Best of Fest Award at the Palm Springs International Shortfest. Daughters of Abdul-Rahman is his first feature-length narrative.
Director: Zaid Abu Hamdan
Genre: Drama, Comedy
Year: 2021
Duration: 112 minutes
Rating:  16+
Country: Jordan
Language: Arabic (Jordan)
Subtitling: English
Screenplay: Zaid Abu Hamdan
Cast: Saba Mubarak, Farah Bseiso, Hanan Hilo, Mariam Basha
Cinematography: Ahmad Jalboush
Editing: Dina Farouk
Production: Pan East Media: Aya Wuhoush, Saba Mubarak
Awards: Audience Award – Cairo International Film Festival (2021); Jury Mention – Beirut International Women Film Festival (2022); Audience Award – San Diego Arab Film Festival, Audience Awad – New Directors New Films (FEST), Portugal  
Début Status: Jordanian Première