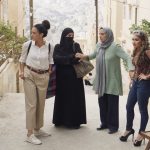 Daughters of Abdul-Rahman
June 29, 2022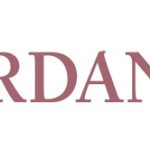 On and off screen, Amman Int'l Film Festival focuses on sustainability
June 30, 2022
Synopsis: Farha is a 14-year-old girl who lives in a small village in Palestine in 1948. Girls her age are traditionally married off or spoken for, yet Farha wants to continue her education. Inseparable from her best friend Farida, who lives in the city but who spends weekends in the village, Farha dreams of joining her at a school in the city. Life in the village is threatened and aggressively changed by the looming danger. Just when Farha's father is finally convinced and Farha's dream is at last coming true, the danger comes closer to their village. As violence escalates, Farha is brutally separated from Farida. Terrorised for his daughter's safety and fearing for her life, Farha's father locks her up in a concealed, small food storage space by the house, promising to return. Over the course of the next few days, Farha undergoes a life-changing experience while buried in the tight dark space, her only connection to the outside world is a small hole in the wall and a few cracks in the wooden door.
---
Directors' Biography:
Jordanian writer/director Darin J. Sallam has five award-winning shorts, including The Dark Outside (2012) and The Parrot (2016). A Berlinale Talent 2021 and a Robert Bosch 2015 Film Prize recipient, Sallam was selected to the 2017 La Cité Internationale des Arts residency and to the 2018 Global Media Makers fellowship. She was a jury member at international film festivals and is co-founder & managing partner at the Amman-based production company TaleBox. Her debut feature film Farha (2021) had its world premiere at the 46th Toronto International Film Festival.
Director: Darin J. Sallam
Genre: Drama
Year: 2021
Duration: 92 minutes
Rating: 16+
Country: Jordan, Sweden, Saudi Arabia 
Language: Arabic (Palestine), Hebrew, English 
Subtitling: English, Arabic (non-Arabic dialogue) 
Screenplay: Darin J. Sallam
Cast: Karam Taher, Ashraf Barhom, Tala Gammoh, Ali Suleiman, Sameera Al-Asir, Majd Eid and Firas Taybeh
Cinematography: Rachel Aoun
Editing: Pierre Laurent
Production: Talebox - Deema Azar, Ayah Jardaneh
Awards: Jury Award - Malmö Arab Film Festival (2022); Best Euro-Mediterranean Film dealing with Women Issues, Best Director Award, Best Actress Award – Aswan International Women Film Festival (2022); Special Mention – Red Sea International Film Festival (2021)
Début Status:  Jordanian Première