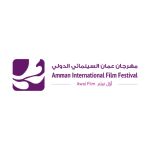 Jordan to open its first drive-in theatre
August 5, 2020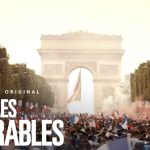 "عمان السينمائي-أول فيلم" يفتتح دورته بـ"البؤساء"
August 11, 2020
Amman, 9 August 2020 – Amman International Film Festival – Awal Film (AIFF) announces the line-up of its inaugural edition, due to take place 23rd – 31st of August in the Jordanian capital, Amman. (Click here for the schedule.)
The inaugural edition remains similar to what was initially planned last Spring when the outbreak of COVID-19 brought the Festival's preparations to a halt. The line-up includes 30 feature-length narratives and documentaries, Arab and international, in addition to nine Arab short films. The Festival will open with the multi-awarded French movie "Les Misérables" on the 23rd of August, while "Luxor", by the British-Jordanian filmmaker Zeina Durra, will screen at the closing awards ceremony on the 31st of August.
"The Festival is happening against all odds, mainly thanks to the commitment and resolve of its organisers and partners", said Nada Doumani, Director of the AIFF. "In these peculiar times, we are more than ever in need of cultural opportunities, and we strongly believe in the power of art and creativity and the necessity to support filmmakers in Jordan and the region."
Keeping in line with rules of social distancing, and keen on offering an experience as physical and festive as it can be, the Festival had to find a creative alternative method through three drive-in cinemas in New Abdali area and one open-air theatre at the Royal Film Commission, in addition to a hybrid format – physical and online – for the industry activities of the Festival.
Commenting on the films selection, Hanna Atallah, artistic director of the AIFF said: "More than 700 films were submitted to the festival. The selected films are all recently produced and will be shown for the first time in Jordan; they are mainly by first-time filmmakers, as per the festival's specific edge. They use an interesting innovative cinematic language. We are glad that several Jordanian films are competing for the Black Iris Award in different categories."
Out of 60 applications received to this first round of the Amman Film Industry Days (AFID) pitching platforms, a total of 14 projects were selected in both the development and post-production categories. Deema Azar, Head of Industry, commented: "In addition to its workshops and sessions, the Amman Film Industry Days (AFID), taking place 24-26 August, provides a much-needed platform for Jordanian and Arab emerging voices whose film projects are still in progress, with the aim of helping them advance or even complete their films thanks to the AFID Awards. In this exceptional year, such a platform is key as support opportunities have become scarce in light of the ongoing global pandemic."
To review the schedule, click here.
Tickets for the Drive-in can be purchased on: www.aiff.jo as of 16 August 2020.
Accreditation for AFID is now open: www.aiff.jo
Line-up of Films
Arab Feature-Length Narrative Films Competing for the Iris Award:
"1982" by Oualid Mouaness (Lebanon)
"A Son" by Mehdi Barsaoui (Tunisia)
"Abou Leila" by Amin Sidi-Boumédiène (Algeria)
"Between Heaven and Earth" by Najwa Najjar (Palestine / Jordan)
"Haifa Street" by Mohanad Hayal (Iraq)
"Last Visit" by Abdulmohsen Aldhabaan (Saudi Arabia)
"The Unknown Saint" by Alaa Eddine Aljem (Morocco)
"The Women in Block J" by Mohamed Nadif (Morocco)
"You Will Die at Twenty" by Amjad Abu Alala (Sudan)
Arab Feature-Length Documentary Films Competing for the Iris Award:
"A Comedian in a Syrian Tragedy" by Rami Farah (Qatar / Jordan)
"Beirut Terminus" by Elie Kamal (Lebanon)
"Fathallah TV, 10 Years and a Revolution Later" by Wided Zoghlami (Tunisia)
"Ibrahim, a Fate to Define" by Lina Alabed (Palestine / Lebanon)
"In Mansourah, You Separated Us" by Dorothée-Myriam Kellou (Algeria)
"In Their Prisons" by Azlarabe Alaoui (Morocco)
"Madness in Aleppo" by Lina Sinjab (Syria)
"Noum El Deek" by Seif Abdalla (Egypt)
"The Profession" by Ramez Yousef (Egypt)
Arab Short Films Competing for the Iris Award:
"Adam" by Mohammad Al-Muradi (Syria)
"Exodus" by Yassine El Idrissi (Morocco)
"Huda" by May Al-Ghouti (Jordan)
"Ram" by Said Amer (Omar)
"Rhinoceros" by Yasmina Khatib (Lebanon)
"Rubber Washer" by Hadi Shatat (Jordan)
"Soul Return" by Muhannad Al-Tayeb (Iraq)
"The Ghosts We Left at Home" by Faris Rjoob (Jordan)
"The Trap" by Nada Riyadh (Egypt)
"Gaza" by Andrew McConnell, Garry Keane (Ireland)
"Little Star Rising" by Sladana Lucic (Croatia)
"Mickey and the Bear" by Annabelle Attanasio (United States)
"Once a Woman" by Jalil Akbarisehat (Iran)
"River Silence" by Rogerio Soares (Canada)
"Stray Eagles" by Gianni Aureli (Italy)
"The End Will Be Spectacular" by Ersin Celik (Turkey)
"The Fever" by Maya Da-Rin (Brazil)
"The Swallows of Kabul" by Eléa Gobbé-Mévellec, Zabou Breitman (France)
"Valley of Souls" by Nicolas Rincon Gille (Colombia)
B – Pitching Platforms
Jordanian Projects in Development:
"Amnesia" by Dima Hamdan
"Caesar" by Widad Shafakoj, producers Widad Shafakoj / Robert Miller / Eric Angelson
"Inshalla a Boy" by Amjad Al-Rasheed, producers Rula Nasser & Aseel Abu Ayyash
"She Who Lives" by Aysha Al-Shamayleh, producer Batoul Ibrahim
"The Common Land" by Firas Taybeh
"The Sea Needs to Heave" by Zain Duraie, producers Alaa Al-As'ad / Helene Granqvest
"The Sufi Circus" by Deema Dabis, producer Cherien Dabis
"To Him We Return" by Ahmad Alyaseer
"To See Jenin" by Serene Husni, producer Rula Nasser
"Yalla Parkour" by Areeb Zuaiter, producers Rima Saoub / Brigid Maher/ Basel Mawlawi
Arab Projects in Post-Production:
"Daughters of Abdul Rahman" by Zaid Abu Hamdan, producers Saba Mubarak, Aya Wohoush (Jordan)
"Home There… Cinema Here" by Nidal Al Dibs, producer Mostafa Youssef (Syria, Egypt)
"Hyphen" by Reine Razzouk, producer Reine Razzouk (Lebanon)
"The Lottery" by Karoline Kamel, producer Mai Saad (Egypt)
For more information, visit AIFF's website www.aiff.jo, call us at +962792222011 or email us at info@aiff.jo. For questions on AFID please email: afid@aiff.jo.
Partners of the AIFF: Royal Film Commission-Jordan; Jordan Tourism Board; Abdali Investment and Development; Bank al Etihad; Zain; Pikasso Jordan; Ghiath & Nadia Sukhtian Foundation; Edgo; Greater Amman Municipality.
Media Partners: Roya TV; Jordan Radio & Television Corporation; Al-Mamlaka TV; Al-Raya Media Group; Mazaj FM.