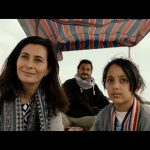 Our River…Our Sky
July 4, 2022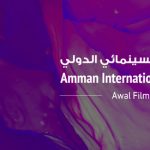 Amman International Film Festival reveals Juries and Awards for its 3rd Edition
July 4, 2022
Synopsis: In Zagazig, a small city on the Nile Delta in Egypt, Souad, 19-year-old young woman, leads a double life. While remaining conservative and veiled among her family and society, Souad is obsessed with her image on social media, and goes in several secret virtual relationships with men. She constantly lies about her personal life, projecting wishfully images of a different desired life. Her ambitions are slowly crushed by the invasion of her true reality. A series of small incidents lead to a tragic event, that makes Rabab, her 13-year-old little sister, embarks on a real-life journey looking for answers.
---
Directors' Biography:
Ayten Amin has been working in the film industry for the past 12 years. Her first short film Her Man was selected at Clermont-Ferrand Film Festival. In 2013, her début feature film Villa 69, received the Special Jury Award for Arab Film at Abu Dhabi Film. Throughout her career, she received multiple prestigious awards and recognitions such as the Cairo Film Connection Award for Best Film or Hubert Bals Award at Durban FilmMart. She co-directed the documentary Tahrir 2011 that was selected at Venice International Film Festival, TIFF Toronto International Film Festival and was nominated for Best Documentary in Cinema For Peace award Berlin 2012. In 2019 she directed 20 episodes of the hit drama Sabe' Gaar (The Seventh Neighbor), a 70-episode TV series.
Leading Actresses' Bio: Bassant Ahmed and Basmala Elghaeish, are two young actresses, who debuted their career sharing the leading role in Ayten Amin's latest film Souad, 2021, which participated in renowned festivals including Festival de Cannes, Berlin International Film Festival and Tribeca Film Festival. Ahmed and Elghaeish stole the show when they both shared the Best Actress award for their roles in the film Souad.
Director: Ayten Amin
Genre: Drama
Year: 2021
Duration: 96 minutes
Rating: 16+
Country: Egypt, Tunisia, Germany
Language: Arabic (Egypt)
Subtitling: English
Screenplay: Mahmoud Ezzat - Ayten Amin
Cast: Bassant Ahmed, Basmala Elghaiesh, Hussein Ghanem, Hager Mahmoud, Sarah Shedid, Carol Ackad, Mona Elnamoury, Islam Shalaby, Nayera El Dahshoury
Cinematography: Maged Nader
Editing: Khaled Moeit
Production: Sameh Awad, Dora Bouchoucha, Lina Chaabane, Mohamed Hefzy, Wim Wenders, Léa Germain, Ayten Amin, Mark Lofty, Vivid Reels, Nomadis Images, Film-Clinic
Awards: Best Actress Award for the two female leads - Tribeca Film Festival
Début Status:  Arab Première