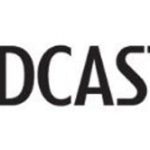 Amman Film Industry Days reveals projects and jury members
July 20, 2023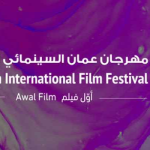 AMMAN INTERNATIONAL FILM FESTIVAL REVEALS JURIES AND AWARDS FOR ITS 4TH EDITION
July 26, 2023
Amman, 24 July 2023 – The Amman International Film Festival – Awal Film (AIFF) is pleased to announce its exceptional film line-up for its 4th edition, due to take place between 15 and 22 August 2023. The rich and vibrant programme is supplemented by activities dedicated to film professionals in the presence of filmmakers, actors and actresses, international professionals and producers.
The programme features 56 films, all released in 2022 or 2023, including Arab and international feature-length narrative and documentary films, as well as short films from 19 countries. They are all showcased publicly for the first time in Jordan, out of which 11 premiering in the Arab region and five World premieres. The unique selection of films has been carefully chosen from hundreds of submissions, aiming to offer a distinctive cinematic experience to the audience and participants, complemented by engaging discussions with the films' directors and the Festival's guests.

Commenting on the film selection, Areeb Zuaiter, Head of Programming of the AIFF, said: "We continue to celebrate the talent of debut creatives in the filmmaking sector. This year's selection promises a vibrant window that will transport our audience into enchanting realms of fresh imagination, with a captivating blend of diverse narratives and innovative storytelling."
The participating films compete for the "Black Iris" award, in its four competitive sections, three of which are granted by Juries: Best Arab Feature Narrative (eight films), Best Arab Feature Documentary (eight films) and Best Arab Short (18 films); in addition to the Audience Award, which is accorded to the winning film in the International section (eight films). A worthy addition this year: the Arab feature length documentaries also compete for the FIPRESCI prize.
For the third year in a row, the Festival hosts the Franco-Arab Rendez-Vous, a non-competitive section that includes seven feature films either French or co-produced with France, in addition to four short films winners of two Franco-Arab competitions held in parallel in Jordan and France.
As part of the AIFF's support to local talent, the Festival is shedding the light on Jordanian cinema by showcasing films, directed by experienced filmmakers, in a specific section "Spotlight on Jordanian Short Films".
Screenings will take place at Taj Cinemas, the drive-in theatre in Abdali, the open-air theatre at the Royal Film Commission – Jordan and Rainbow Theatre. In order to reach a larger audience in Jordan, some screenings are organized in the governorates.

Tickets can be purchased online on: www.aiff.jo and at two selling points at the Film Library of the Royal Film Commission – Jordan and in TAJ Cinemas, as of 6 August 2023 at reasonable prices accessible to the public.
The selected films are listed below: 
Arab Feature-Length Narrative Competition:
Hanging Gardens, directed by Ahmad Yassin Aldaraji (Iraq)
The Last Queen, directed by Adila Bendimerad & Damien Ounouri (Algeria)
Mother Valley, directed by Carlos Chahine (Lebanon)
Ashkal, directed by Youssef Chebbi (Tunisia)
Queens, directed by Yasmine Benkiran (Morocco)
A Summer in Boujad, directed by Omar Mouldouira (Morocco)
Alam, directed by Firas Khoury (Palestine)
Rat Hole, directed by Mohamed El Samman (Egypt) 

Arab Feature-Length Documentary Competition:
Lyd, directed by Rami Younis & Sarah Ema Friedland (Palestine)
The Tedious Tour of M, directed by Hend Bakr (Egypt)
I'm Coming Home, directed by Yassine Redissi (Tunisia)
Broken Mirrors, directed by Othmane Saadouni (Morocco)
Anxious in Beirut, directed by Zakaria Jaber (Lebanon)
Heroic Bodies, directed by Sara Suliman (Sudan)
Fragments from Heaven, directed by Adnane Baraka (Morocco)
Baghdad on Fire, directed by Karrar Al-Azzawi (Iraq) 

Arab Shorts Competition:
Dinar, directed by Moawea Al Omari (Jordan)
8.8.88, directed by Ahmad Alsamar (Iraq)
In the Long Run, directed by Youssef Assabahi (Yemen)
The Visit, directed by Ali El-Saadi (Jordan)
Buzz, directed by Mohamed Fawi (Sudan)
The Moped and the Goldfinch, directed by Amir Bensaifi (Algeria)
Abed, directed by Abedalsalam Alhaj (Jordan)
Trinou, directed by Nejib Kthiri (Tunisia)
Hibernate, directed by Houssam Hamo (Syria)
Watermelon Nights, directed by Hasan Sabri (Iraq)
So Cool, directed by Marilyne Naaman (Lebanon)
Awama, directed by Mourad Kalai (Tunisia)
My Girl Friend, directed by Kawthar Younis (Egypt)
Hamza: Chasing the Ghost Chasing Me, directed by Ward Kayyal (Palestine)
Microbus, directed by Maggie Kamal (Egypt)
Closure, directed by Mooney Abu Samra (Jordan)
The Sun Sets on Beirut, directed by Daniela Stephan (Lebanon)
Road El Kef, directed by Ihsen Kammoun (Tunisia)  

International Section:
Stampede, directed by Joëlle Desjardins Paquette (Canada)
To Leslie, directed by Michael Morris (United States of America)
Aftersun, directed by Charlotte Wells (United Kingdom)
Daughter of Rage, directed by Laura Baumeister (Nicaragua)
Snow and the Bear, directed by Selcen Ergun (Turkey)
Hafreiat, directed by Alex Sardà (Spain)
A Tale of Shemroon, directed by Emad Aleebrahim Dehkordi (Iran)
Magic Mountain, directed by Mariam Chachia & Nik Voigt (Georgia)

Franco-Arab Rendez-Vous: 
Omar la Fraise – The King of Algiers, directed by Elias Belkeddar (Algeria, France)
The Dam, directed by Ali Cherri (Lebanon, France)
Harka, directed by Lotfy Nathan (Tunisia, France)
Houria, directed by Mounia Meddour (Algeria, France)
Under the Fig Trees, directed by Erige Sehiri (Tunisia, France)
Lawrence d'Arabie, Rêve d'Orient, directed by Clément Gargoullaud (France)
Nezouh, directed by Soudade Kaadan (Syria, France)

Spotlight on Jordanian Short Films:
A Calling . From the Desert . to the Sea, directed by Murad Abu Eisheh
Kroka, directed by Samer Z. M. Battikhi
Opening Film:
A Gaza Weekend, directed by Basil Khalil (Palestine)
---
The Festival is made possible with the support of long-standing partners: Jordan Tourism Board, The Royal Film Commission – Jordan, Abdali Investment and Development, Zain Jordan, Royal Jordanian, Edgo, Ghiath & Nadia Sukhtian Foundation, Jordan Kuwait Bank, Capital Bank, Greater Amman Municipality, HUE Innovation & Design, Al-Markazia – Lexus, TAJ Cinemas.
For all information visit our website www.aiff.jo or call +962792222011.
For inquiries about Arab and International competitions email us at info@aiff.jo.
For questions on the Amman Film Industry Days email us at afid@aiff.jo.