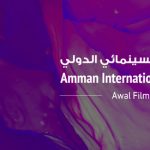 A Carefully Curated Line-Up Awaits the Audience of the 3rd Amman International Film Festival
June 30, 2022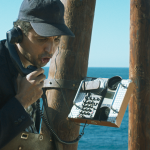 Life Suits Me Well | La Vie Me Va Bien
July 4, 2022
Synopsis: After a bitter divorce, Habib and his 15-year-old son Ahmed, are brought together by Habib's worsening state of health. Habib's political past during the dictatorship in Tunisia is dangerously affecting his present. The roles are reversed, Ahmed has to protect his father and try to keep him safe. Habib and Ahmed find themselves in a chaotic position that neither is prepared for.
---
Directors' Biography:
Before starting his acting career in the Arab world, Dhafer L'Abidine enjoyed a successful career in the West, appearing in numerous international film productions, such as Children of Men, Sex and the City 2 and Centurion. In 2019, L'Abidine took part in the American TV series The Looming Tower which received four Emmy nominations. L'Abidine starred in MBC4's Lebanese hit TV series Aroos Beirut. Prior to this, he starred in the Egyptian series Halawat AlDounia, for which he won the Murex D'or for Best Arab Actor in a TV Series. Dhafer's acting journey started in 1999 when he moved to the UK to join the Birmingham School of Speech and Drama.
In 2019 he was presented with the Alumni of the Year in the field of 'Excellence in the Arts' from Birmingham City University for his achievements in the field of acting. L'Abidine is a UN Women's Champion. In 2021, he started his production company Double A Productions and moved behind the camera to direct his first feature film Tomorrow (Ghodwa).
Director: Dhafer L'Abidine
Genre: Drama
Year: 2021
Duration: 96 minutes
Country: Tunisia
Language: Arabic (Tunisia)
Subtitling: English
Screenplay: Dhafer L'Abidine, Ahmed Amer
Cast: Dhafer L'Abidine, Ahmed Berrhouma, Najla Ben Abdallah, Rabeb Srairi, Bahri Rahali and Ghanem Zrelli
Cinematography: Ahmed Youssef
Editing: Hafedh Laaridh
Production: Dhafer L'Abidine, Double A, Fatales, Dora Bouchouha, Lina Chaabane
Début Status: Jordanian Première