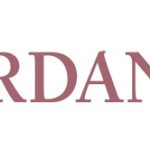 On and off screen, Amman Int'l Film Festival focuses on sustainability
June 30, 2022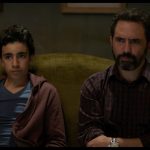 Ghodwa | Tomorrow
July 4, 2022
Amman, 29 June 2022 – The Amman International Film Festival – Awal Film (AIFF) announces its remarkable cinematic event and the film program of its third edition, due to take place between 20 and 27 July 2022. A rich and diverse programme, complemented by activities dedicated to film professionals and in the presence of filmmakers, actors and actresses, international experts and producers.
The line-up consists of 49 films from 29 producing and co-producing countries, including Arab and international feature-length narratives and documentaries, as well as Arab shorts. The unique selection was carefully curated after viewing hundreds of submissions, offering viewers an opportunity to watch films, which might not make it to commercial theatres in Jordan. All movies were released in 2021 and 2022 and are competing in four different categories, whereby winners will receive the Black Iris Trophy and cash awards.

In this upcoming edition, the AIFF will be hosting thirty three filmmakers, amongst the pool of foreign guests, who will be representing their films and answering questions from the audience. The films, their directors and their countries of origin, are listed below. In parallel to the screening program, a series of workshops, panels and three pitching platforms for projects in development and post-production, as well as a Market, are organised in the framework of the Amman Film Industry Days (AFID).

The Festival's programme dedicates its "First & Latest" section – which features the work and the cinematic journey of an accomplished and renowned filmmaker – to Egyptian auteur and acclaimed director Yousry Nasrallah. Nasrallah will give a closer look on how his filmmaking style and language have evolved over the years.

Furthermore, the third edition of the AIFF will be hosting the Franco-Arab Film Festival for the second year in a row, with the special out-of-competition section called "Franco-Arab Rendez-Vous". The Franco-Arab Rendez-Vous will showcase four feature length French films or films co-produced with France, as well as four shorts.

Commenting on the film selection, Areeb Zuaiter, Head of Programming of the AIFF, said: "It was such a hard mission to come up with the selection of this year's edition of the AIFF. First-time filmmakers are rising up with their voices and telling more compelling stories that reflect their experiences and express their views. Compared to last year, the competition increased significantly. For this year's selection, we worked diligently towards offering what we consider the finest and most compelling of those submissions. A debut film is always personal, add to that the delicacy of the topics the edition will be offering and the talent of the filmmakers that will be participating; the outcome is eagerly anticipated!"

The Festival will open with the heartfelt Canadian film, "Peace by Chocolate" (2021) – by first-time narrative filmmaker Jonathan Keijser and the final film to be starred by the late Hatem Ali, on 20 July; while this edition's winning short film will be showcased at the closing awards ceremony on 27 July.

The AIFF will be using for the third year a drive-in cinema in the Abdali area, as well as the open-air theatre at the Royal Film Commission – Jordan (RFC) and TAJ Cinemas. In addition to the above, and in order to reach a wider audience, the Festival will be organising some screenings across the Kingdom in Irbid, Aqaba and Salt.

Tickets can be purchased online on: www.aiff.jo, and at two selling points at the Film Library of the Royal Film Commission and in TAJ Cinemas, as of 5th July 2022 at reasonable prices accessible to the public.

Line-up of Films

Arab Feature-Length Narrative Films Competing for the Black Iris Award:
A Second Life, by Chema Lassoued (Tunisia)
Costa Brava, Lebanon, by Mounia Akl (Lebanon)
Daughters of Abdulrahman, by Zaid Abu Hamdan (Jordan)
Farha, by Darin J. Sallam (Jordan)
Tomorrow, by Dhafer L'Abidine (Tunisia)
Life Suits Me Well, by Al Hadi Ulad-Mohand (Morocco)
Our River … Our Sky, by Maysoon Pachachi (Iraq)
Souad, by Ayten Amin (Egypt)
Soula, by Sala Issad (Algeria)
Streams, by Mehdi Hmili (Tunisia)
The Gravedigger's Wife, by Khadar Ahmed (Somalia)

Arab Feature-Length Documentary Films Competing for the Black Iris Award:
Fiasco, by Nicolas Khoury (Lebanon)
Little Palestine, Diary of a Siege, by Abdallah Al-Khatib (Lebanon)
My Mohamed is Different, by Inès Marzouk (Tunisia)
Nile Crocodile, by Nabil Shazli (Egypt)
Take Me to the Cinema, by Albaqer Jafeer (Iraq)
The Blue Inmates, by Zeina Daccache (Lebanon)
Suspended Wives by Merieme Addou (Morocco)

Arab Short Films Competing for the Black Iris Award:
18 / 11, by Medhat Maged (Egypt)
Alternative Memory, by Leen Abdo (Jordan)
Arwa, by Jumana Eldur (Jordan)
Bantustan, by Mohammad Mansour (Palestine)
Champollion St., Urban Observations, by Asmaa Ibrahim (Egypt)
Echoes, by Julien Kobersy (Lebanon)
The Mission, by Mohammad Dabbas (Jordan)
My Mother's Voice, by Mourad Hamla (Algeria)
Paradis, by Chris Akoury (Lebanon)
A Place Once Existed, Narjess Rafic Karim (Lebanon)
Traversing the Reimagined Palestinian Neighbourhood, by Zain Wahbeh (Jordan)
Unspoken, by Mohammed Alghadhban (Iraq)
Venus and the Mirror, by Amin ben Mousa (Morocco)
When the Sea Was Blue, by Amr Elseyoufi (Egypt)
L'hiver, by Karam Awadat (Jordan)
Ya Mejana, by Mahdi Mousawi (Lebanon)

International Films Competing for the Audience Award:
Convenience Store, by Michael Borodin (Russia, Slovenia, Turkey)
Knocking, by Frida Kempff (Sweden)
Life of Ivanna, by Renato Borrayo Serrano (Guatemala, Russia, Norway, Finland, Estonia)
Playground, by Laura Wandel (Belgium)
Prayers for the Stolen, by Tatiana Huezo (Mexico, Germany, Brazil, Argentina, Switzerland, USA)
Soy Libre, by Laure Portier (France, Belgium)
The Crossing, by Florence Miailhe (France, Czech Republic, Germany)
The Promise, by Leonardo Avezzano (Italy, Netherlands, Jordan)
Zalava, by Arsalan Amiri (Iran)

Franco-Arab Rendez-vous section :
Mariner of the Mountains, by Karim Aïnouz (Algeria, France, Germany, Brazil)
Bonne Mère, by Hafsia Herzi (Tunisia,France)
You Resemble Me, by Dina Amer (Egypt, France, USA) (To be confirmed)
The River, by Ghassan Salhab (Lebanon, France, Germany, Qatar)

For further information about the Amman International Film Festival – Awal Film (AIFF), including all of our social media platforms and contact information please click here or visit our website, www.aiff.jo or call Rick W. Hindi at +962792222011.
Partners of the Festival: Jordan Tourism Board (JTB), Royal Film Commission – Jordan, Abdali Investment and Development, Zain Jordan; Royal Jordanian, Qatar Foundation, Edgo, Ghiath & Nadia Sukhtian Foundation, TAJ Cinemas, Jordan Kuwait Bank, Arab Potash Company, Greater Amman Municipality.

Media Partners: Roya Media Group; Radio Hala; Bliss 104.3; Pikasso Jordan; Mazaj FM; Radio Dahab; Jordan Radio & Television Corporation (JRTV); Al Mamlaka.

For further information about the Amman International Film Festival – Awal Film (AIFF), including all of our social media platforms and contact information please click here or visit our website, www.aiff.jo.

Amman International Film Festival – Awal Film aims to foster a creative buzz amongst filmmakers and film lovers of all kinds, by offering high-quality films and opportunities to cinema professionals. Whether you are a budding or an experienced filmmaker, an actor or a critic, an industry insider or an enthusiastic filmgoer, Amman International Film Festival – Awal Film welcomes you.