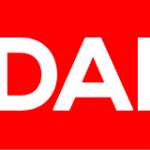 Keep an eye out for these films at Amman International Film Festival
August 2, 2022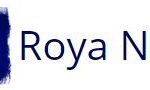 Third edition of Amman International Film Festival launched
August 2, 2022
Source: The Manila Times by Dailymotion, 20 July 2022
Jordan's first international film festival that showcases Arab and international movies was long overdue. The Jordanian local film industry has begun to show what it can do, with talented directors winning international acclaim.
What Jordan has arguably lacked was an exciting showcase for emerging Jordanian and Arab talent whose work is engaging a growing local and international audience.
The Amman International Film Festival – Awal Film came as a major step towards filling that gap.
The distinctive edge of this Festival is its focus on first-timers. This is the first international film festival of this scale to focus entirely on first-time achievements in filmmaking.
The third edition of the Festival will take place between 20 and 27 July 2022.
The aim, according to its president HRH Princess Rym Ali, is: "Developing and promoting an Arab cinema that reflects the creativity of the region and tackles the issues that are prevalent today."
International juries select the Best Arab Feature-Length Narrative, Best Arab Feature-Length Documentary and Best Arab Short Film. Whereas the audiences choose their favourite international début film. All winning films receive cash awards as well as the Black Iris bronze-made trophy.
Moreover, the jurors may decide to grant additional Special Mentions to first-time achievements.
In addition to screenings, a programme of film industry events – including master classes, workshops, panels and discussions – is organised. Arab film projects, at the development or post-production stage, compete through pitching platforms and receive cash and in-kind awards.
The Amman International Film Festival – Awal Film aims to foster a creative buzz among directors, celebrities and film enthusiasts, by offering high-quality films, regardless of their box-office performance. Whether you are a budding Arab filmmaker or an international veteran, an actor or a critic, an industry insider or an enthusiastic consumer, Amman International Film Festival – Awal Film welcomes you!
Video by AFP