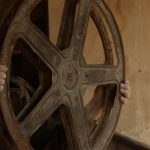 Take Me to the Cinema
June 28, 2022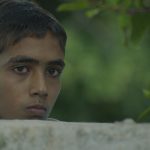 A Second Life | Une Seconde Vie
June 29, 2022
Synopsis: The film follows inmates in Roumieh Prison in Lebanon, who produced a theatrical play inside prison about their fellow inmates suffering from mental illness. The Lebanese Penal Code, enacted in 1943, stipulates that "Insane", "Mad" or "Possessed" offenders shall be incarcerated until evidence of "being cured". Therefore, mentally ill offenders receive sentences without psychological or medical care.
---
Directors' Biography: Zeina Daccache is a Lebanese actress, theatre and film director, as well as a psychologist and a drama therapist. She is the founder and Executive Director of the first Arab Centre for Drama Therapy: Catharsis. In 2009, she produced 12 Angry Lebanese with the inmates of Roumieh Prison. In 2021, her third feature documentary sees the light: The Blue Inmates conveying the voice of mentally ill offenders, accompanied by a draft law presented to the Lebanese Parliament. She is recipient of many awards given for her distinguished contributions to the field and her activism.   
Editor's Biography: Myriam Geagea participated in cinema workshops from the age of 16 in Lebanon and Spain, which led her to acquire a BA in audio-visual arts at Holy Spirit University of Kaslik in 2013. She has been working as a freelance editor for the past seven years. The Blue Inmates is her début film as a solo editor. Previously she was the associate editor on the Cannes jury prize winner, Capernaum (2018).   
DIRECTORS:: Zeina Daccache
GENRE: Documentary
YEAR : 2021
TIME: 75 minutes
Rating: 16+
COUNTRY:Lebanon
LANGUAGE: Arabic (Lebanon)
SUBTITLING:English
CINEMATOGRAPHY:Karim Ghorayeb
EDITING:Myriam Geagea
PRODUCTION:Zeina Daccache (Catharsis Lebanon)
AWARDS: Final Cut Workshop at Venice International Film Festival 2020; The Organisation Internationale de la Francophonie (OIF) Award.
STATUS: Jordanian Première