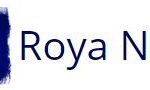 Third edition of Amman International Film Festival launched
August 2, 2022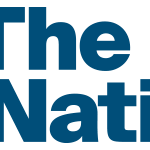 Algerian film 'Soula' unflinchingly depicts the tribulations of an unwed mother
August 2, 2022
Source: Archyde Magazine, July 23, 2022
Under the slogan "The First Film… The First Love", the activities of the third edition of the Amman International Film Festival, which will continue until the 27th of this month, opened with the participation of 52 films from 29 countries.
The opening ceremony was held at the Al Hussein Cultural Center in the Jordanian capital, Amman, in the presence of Princess Rym Ali, President of the Royal Film Commission of Jordan, and Prince Ali Bin Al Hussein, along with a large number of artists and filmmakers from all over the Arab region.

The opening ceremony included a lyrical segment for a youth group that presented some Arab and international masterpieces, followed by another lyrical segment by singer Zain Awad, who presented, along with playing the piano, excerpts from the song "Bahebha" by the late Egyptian singer Abdel Halim Hafez, and explained that the selection of the song comes in line with the slogan the festival.
At the opening, the festival screened the film "Peace in Chocolate" by Jonathan Keyser, the last work in which the late Syrian director Hatem Ali participated in acting, whose picture appeared in a panel dedicated by the makers of the work.

Within the framework of the Amman Filmmakers Days, a series of workshops and seminars are organized, three marketing platforms for projects in development and post-production, in addition to the Amman Film Market. The festival will also host the "French-Arab Film Festival" for the second year in a row, within a special section "A Rendezvous with French-Arab Cinema", where four feature films, either French or co-production with France, will be screened, in addition to four short films.